The week before the big reveal, the guys at Pyranha asked me to take out the new 9R II, along with the original 9R, and compare my thoughts on the performance of the two. Here's what happened…
The UK rivers were pretty much as dry as a rice cake, but luckily there was a planned Bank Holiday release on the Tryweryn, North Wales. Now the Tryweryn isn't the biggest, gnarliest whitewater around, but it is full of fun moves, a few small drops, some great surf waves, and there's a lot of technical challenges on offer, as well as the levels being reliable and consistent. All in all, a great place to test out a new boat when other rivers aren't running.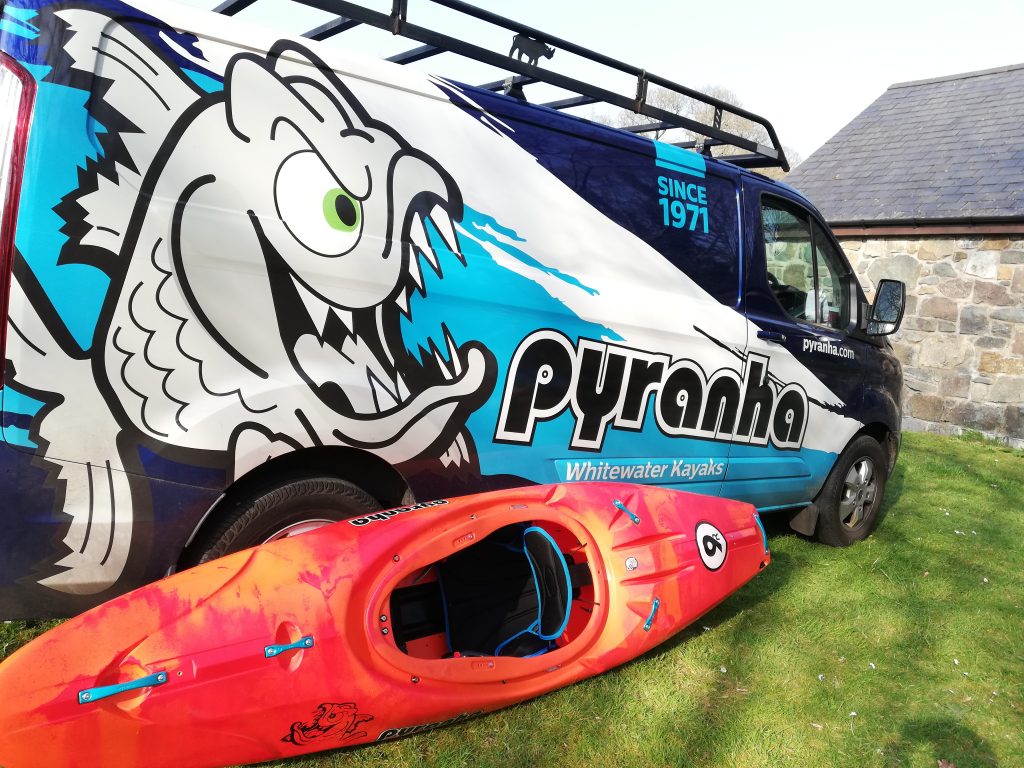 The last time I'd paddled a 9R was in Chile over the winter season, so I started the day by getting a feel for the original again. From the moment we slid down the start ramp together, it felt like I'd been reunited with an old friend!
Gliding over boils, flying over ledges, and skipping into eddies, this boat really is incredible. It's fast and fun, whilst still being stable and controllable. I wrote an article a couple of months ago, talking about how much I loved this boat, and today reminded me that I still feel very much the same way.
So, when it was time to try out the 9R II, I was sceptical about how I would like any edition more than the original. What is there to change? Why fix something that's not broken etc…
Ok, I have to admit that when the shiny new, 'Orange Soda' coloured 9R II was pulled out of the Pyranha van, it did look pretty damn beautiful!
After getting all the outfitting set into short-ass mode, myself and Andy Butler headed back to the river and put her to the test. Tiny eddies, tricky, thread-the-needle moves, challenging attainments and catching surf waves, you name it, and Butler made me do it!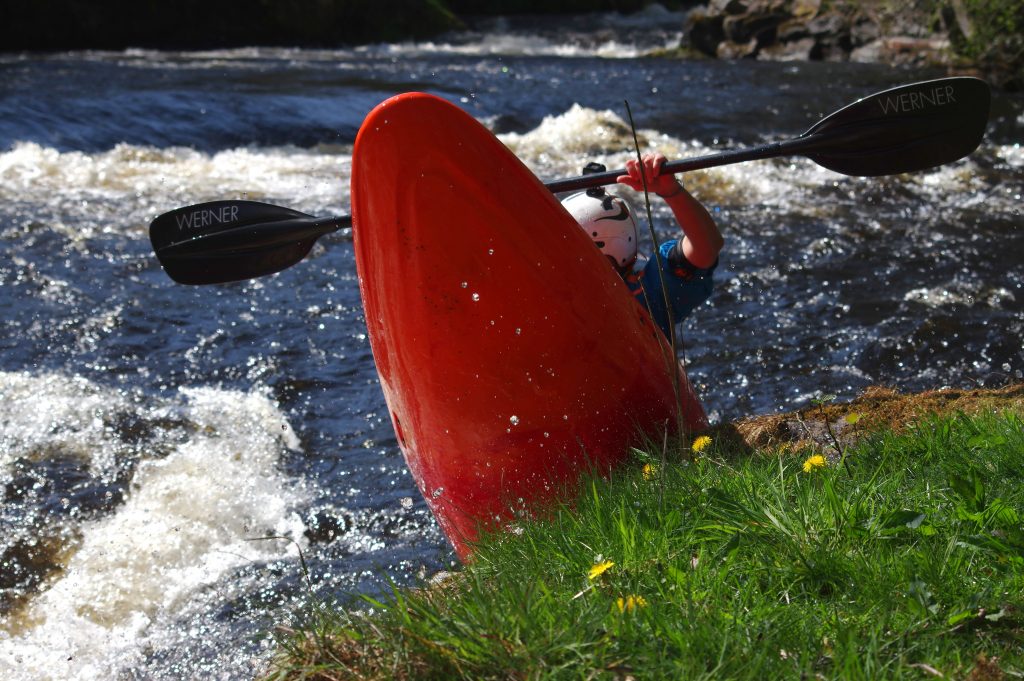 Within only minutes, I was in love once again. The 9R II has all the great characteristics of the original 9R but amplified. Faster, more responsive, more manoeuvrable, and even more fun! The speed did catch me off-guard a couple of times, causing some looks of terror on the faces of other paddlers sat in the eddies as I charged towards them a little out of control looking! Once I had figured this out though, it felt awesome whizzing in and out of the flow, chasing Butler to the next micro eddy!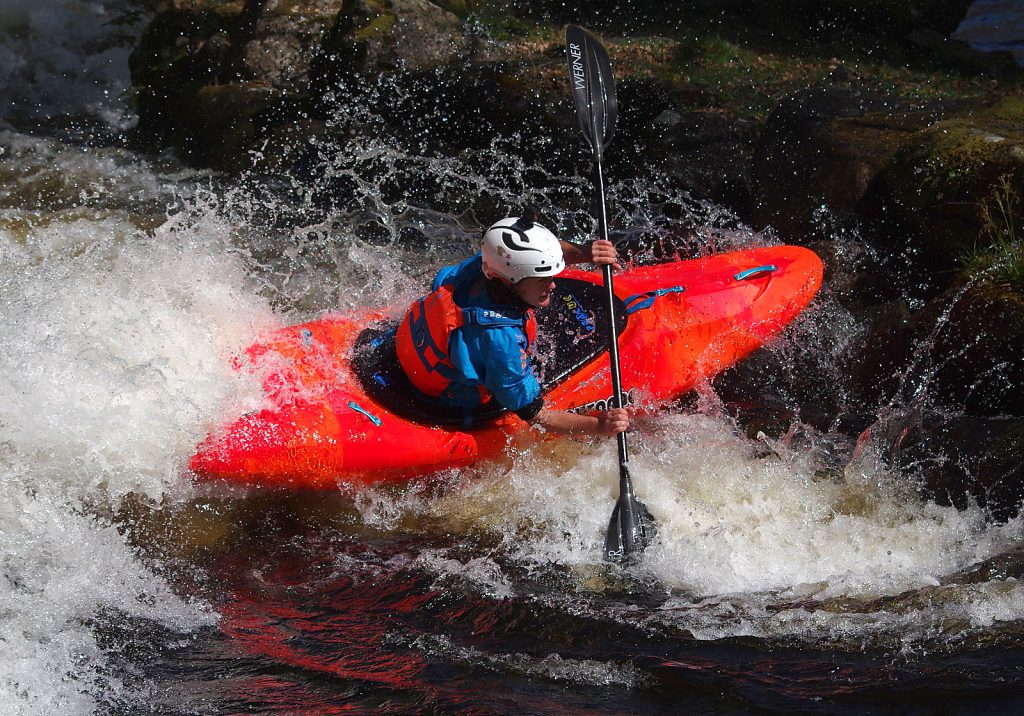 Responsiveness and manoeuvrability-wise it was awesome. If you're an active paddler, then it's very easy to drive it to where you want to go, as well as make quick and sudden changes of direction. Not to mention also nice for carving around on surf waves.
One of the main aspects I appreciated, was the ease to get the boat on edge. As a small paddler, I have struggled with this in some wider or generally bigger boats, but with the 9R II, I found it took little effort to put it on edge, meaning that it was easy getting the nose up over features; super good for those leany boofs! Unlike any other creek boat I've paddled, I was able to move the boat with ease from completely flat in a pool to a splat position on an adjacent rock. This is not to say that the 9R II is a smaller boat and will be unsuitable for bigger paddlers, it's actually wider in some parts compared to the original, it's simply that the distributions are different. Meaning the paddler can move it around more effectively, with more efficiency and is, therefore, more in control.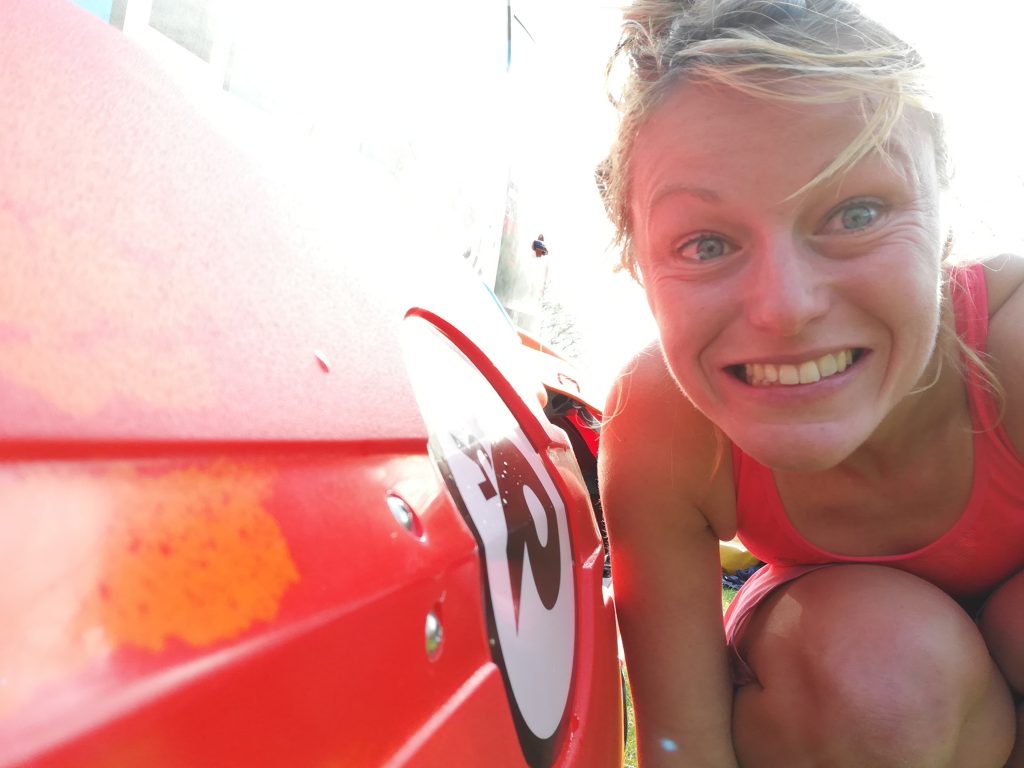 So all-in-all I was proven wrong! Pyranha have essentially made an awesome boat even more awesome! It's fast, fun and exciting, whilst still maintaining reliability when things are getting a bit hairy! I'm already psyched to get this boat out on lots of rivers this Summer!
Pyranha's well-known tag line 'By Enthusiasts, For Enthusiasts' couldn't be any truer than it is right now. The passion for creating the best boats as possible shines through in their latest design. Vigilant testing and multiple modifications have made this design well worth the wait. This boat is next level.
Thank you guys! You crushed it with this one!
Sal