After much debate as to whether the event was going to be on or not, finally the time came for the Hurley Classic. A mixture of gates, some amusing classes and some good friends made for a great event.
Loads of rain over the last couple of weeks meant that water levels were really high meaning that the event on the Saturday was held on a very high four gates meaning a big hole rather than the classic Hurley wave. Getting into the hole was one of the hardest parts with a big boil on the eddy line and lots of water coming through the gates. Everyone was stuggling, from kayakers to C1 paddlers.
The event format was 30 minute sessions with heats of 10 and everyone having as many runs as possible before the whistle went. Everyone seemed to love the format as it gave everyone a chance to go for the biggest moves possible and not worry about flushing. The best four moves from your runs counted for your score.
I really struggled getting onto the wave on my offside and only managed a couple of runs placing me third in the C1s after the end of day one. Fellow Team Pyranha UK paddler Richard Brooks put the practice that we'd done the day before on Shepperton and Sunbury Weirs to good effect having some nice runs with loops and loads of nice ends.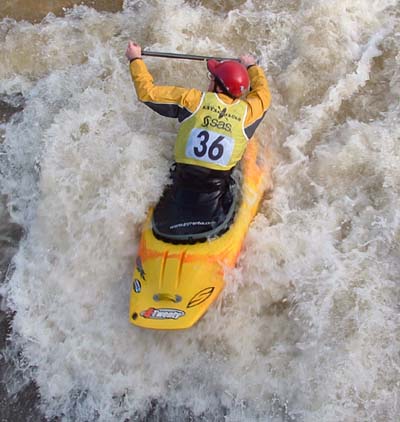 The best class I have ever seen at a rodeo was the "If it floats…" class. People turned up with all sorts from boogie boards to inflatables. The winner in the end though was James Weir and Clown who went into the hole in a sailing boat!!! It was highly amusing seing a sailing boat do a window shade but that didn't stop them trying again and again.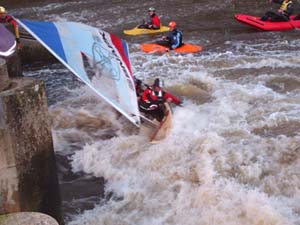 Day 2 brought a bit of luck with the loack keeper being able to drop the weir to 3 gates for the event. Levels were still really high so although Hurley on 3 is normally the best level, it was still a bit hole like rather than a wave. I got on much better hitting some nice moves including a couple of clean blunts, loops and ends. Richard continued his good form even hitting a donkey flip in one of his runs!!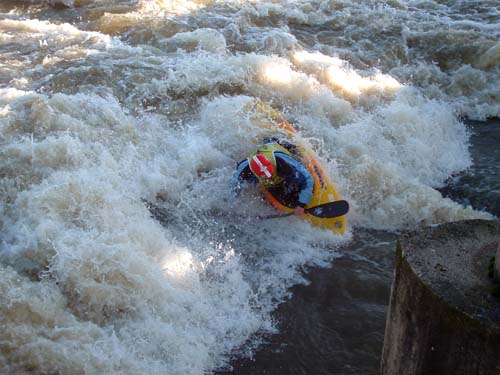 I managed to make it up to 2nd overall in C1 by the end of the event and Richard finished in a strong 15th with some of his best runs at Hurley.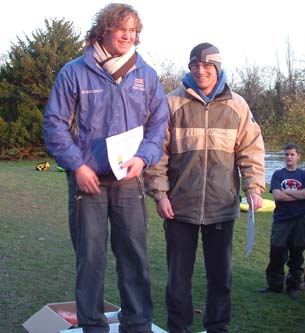 Big thanks to Jacko and everyone that helped out for a top event and also a big thanks to James Weir for the very civilised Mulled Wine party in the carpark on Saturday night.