The 4th Annual Goshen Pass Race is in the books.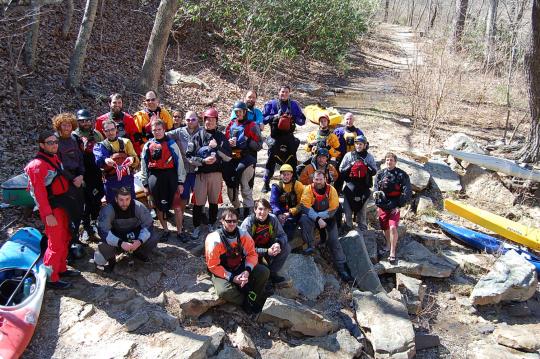 High noon on March 13th saw over twenty racers holding on in a boiley, moving eddy below Undercut Rock rapid on Virginia's Maury River, waiting for the start. We were blessed with a great day for racing: the highest flows yet for the race (1500 cfs) and sunny, seventy-degree weather. I was stoked to finally have another competitor in the Speeder/Wildwater class, and this year also saw the first glass boat in the race (Todd Craft from Richmond, who won the Long Boat class). As usual there was a touch of misfortune, with Trevar B taking home the not-so-coveted Carnage Thong after a valiant but ultimately unsuccesful line through Devil's Kitchen rapid.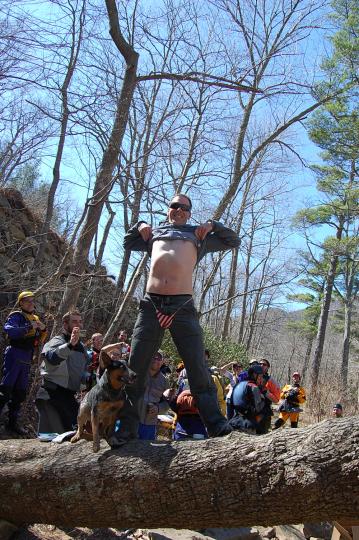 Above: Trevar finds this new addition to his wardrobe to be a perfect fit.
Pyranha was well represented at the event, both as a sponsor and in the field of race boats. Pyranha boats made up well over 2/3 of the field (16 Pyranha boats raced) – a majority of the contestants. Pyranha also dominated the podium, winning the Overall First Place and totally sweeping the popular Short Boat (Creek) Class.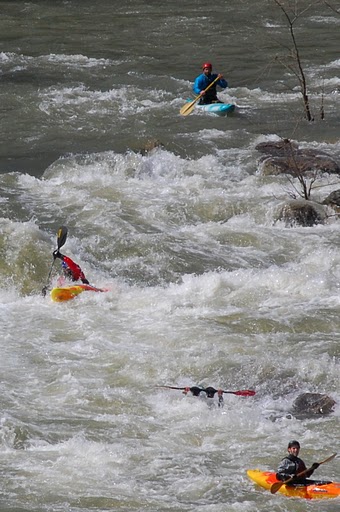 Above: Racers battling through Corner Rapid
Pyranha took the Overall first place with a Speeder in the Wildwater class. It was nice to have another competitor in this exciting class, even if it didn't last very long. Two Speeders going neck and neck into Devil's Kitchen will get your blood pumping.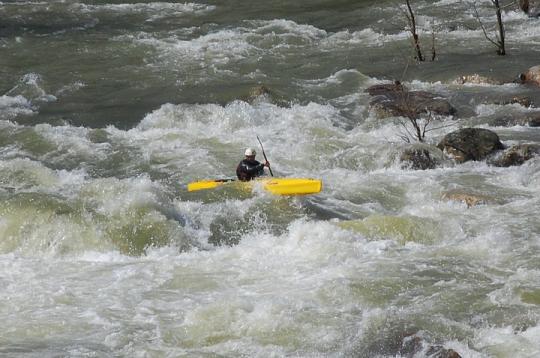 Above: The Speeder coming in for the win. Below: "Flip" Merica awards the Carnage Thong.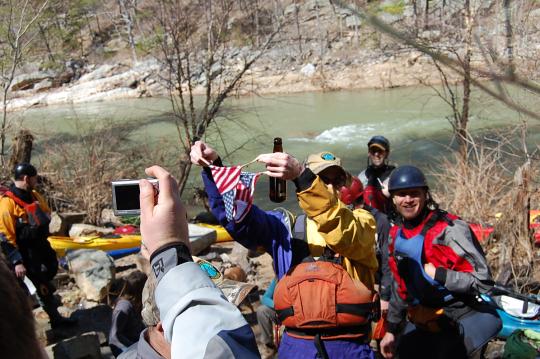 The post-race award ceremony was the best yet. Pyranha Kayaks and Appomattox River Company shared the stage as Premier Sponsors of this event. Every contestant was able to walk away with a prize this year, and probably a few kind beers as well. Look for Virginia's spring paddling season kickoff race to return again next year: First Sunday in March with flows over 600 cfs at 6 a.m. – unless there is creeking going on, of course.