The first stop for the Pyranha Euro Tour this year was XXL Paddelfestival in Markkleeberg, Germany. This was the first time in a few years that Pyranha had attended the event, and we were filled with anticipation to see what the weekend had in store. We arrived at Kanu Park Markkleeberg on Friday evening to set up our stand, which was in prime position right by the put-in for the whitewater course. Despite the water being turned off, we could tell that the course would be a lot of fun and a great location to test different kayaks. We headed to the campsite across the road, which was filling up quickly, and settled in for the night.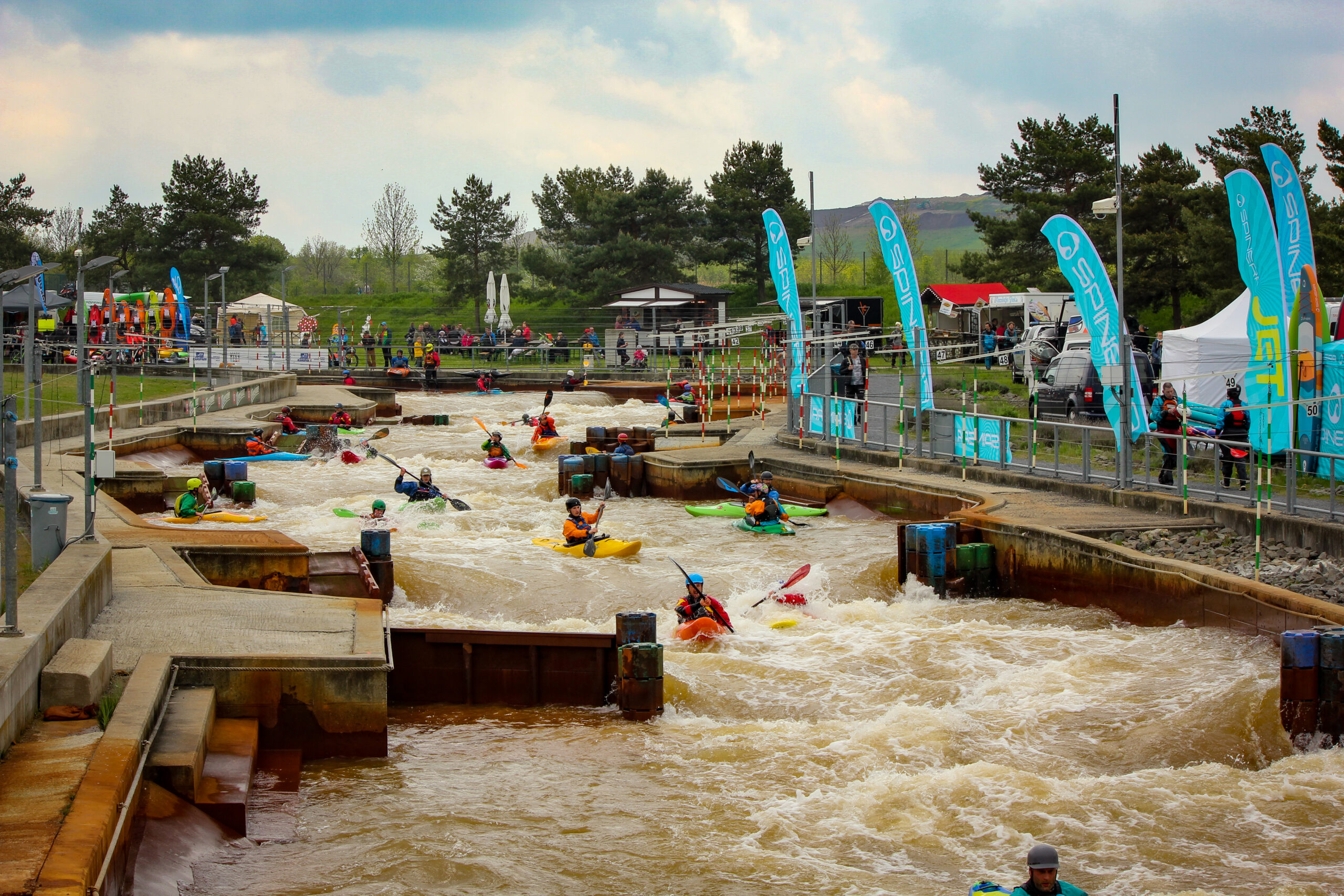 In the morning we got to the course early and watched as people slowly filtered in and approached us to talk about our kayaks. There was an air of excitement surrounding our stand, with everyone keen to try the different designs and see how they performed. We were blown away by how many people attended the event, by how friendly everyone was, and by the level of understanding of boat designs and features held by most of the kayakers there. We enjoyed having intelligent discussions about how the features would change the performance of the boat and the differences between the designs. But most of all we enjoyed watching so many people having the best time ever kayaking in our boats.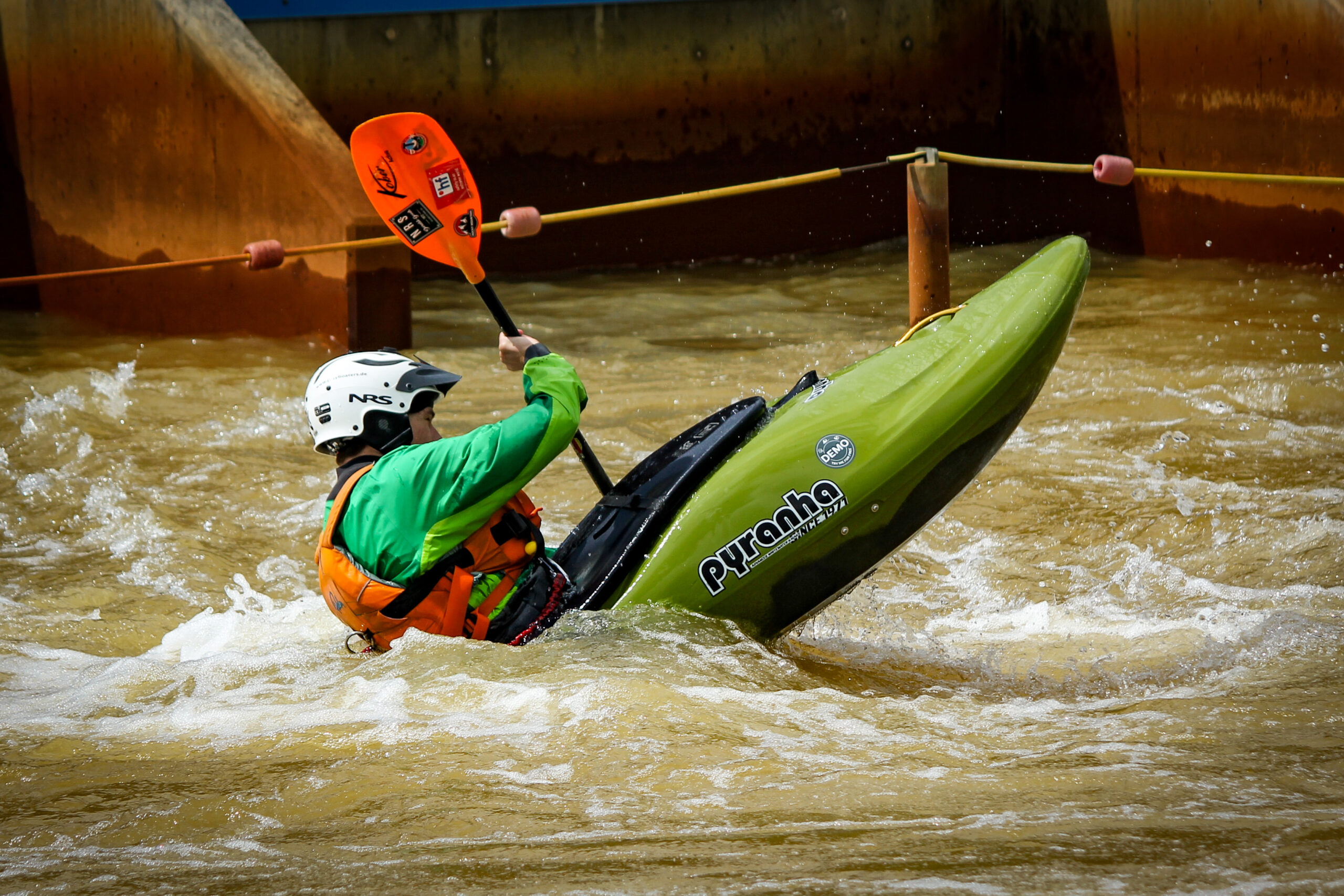 During every 2-hour kayaking session over the weekend, it seemed like our kayaks were gold dust. They flew out of the demo stand at the start of the session and there was often a lineup of people waiting for the boats to come back so they could have a go instead. Especially popular were the Ripper 2 and Firecracker designs. It was rare that a kayaker would return one of these boats without a massive grin on their face. Lyndon and Beth also managed to sneak in a quick lap or two of their own and loved the opportunity to do tailies and entry moves left, right and centre on the way down the course.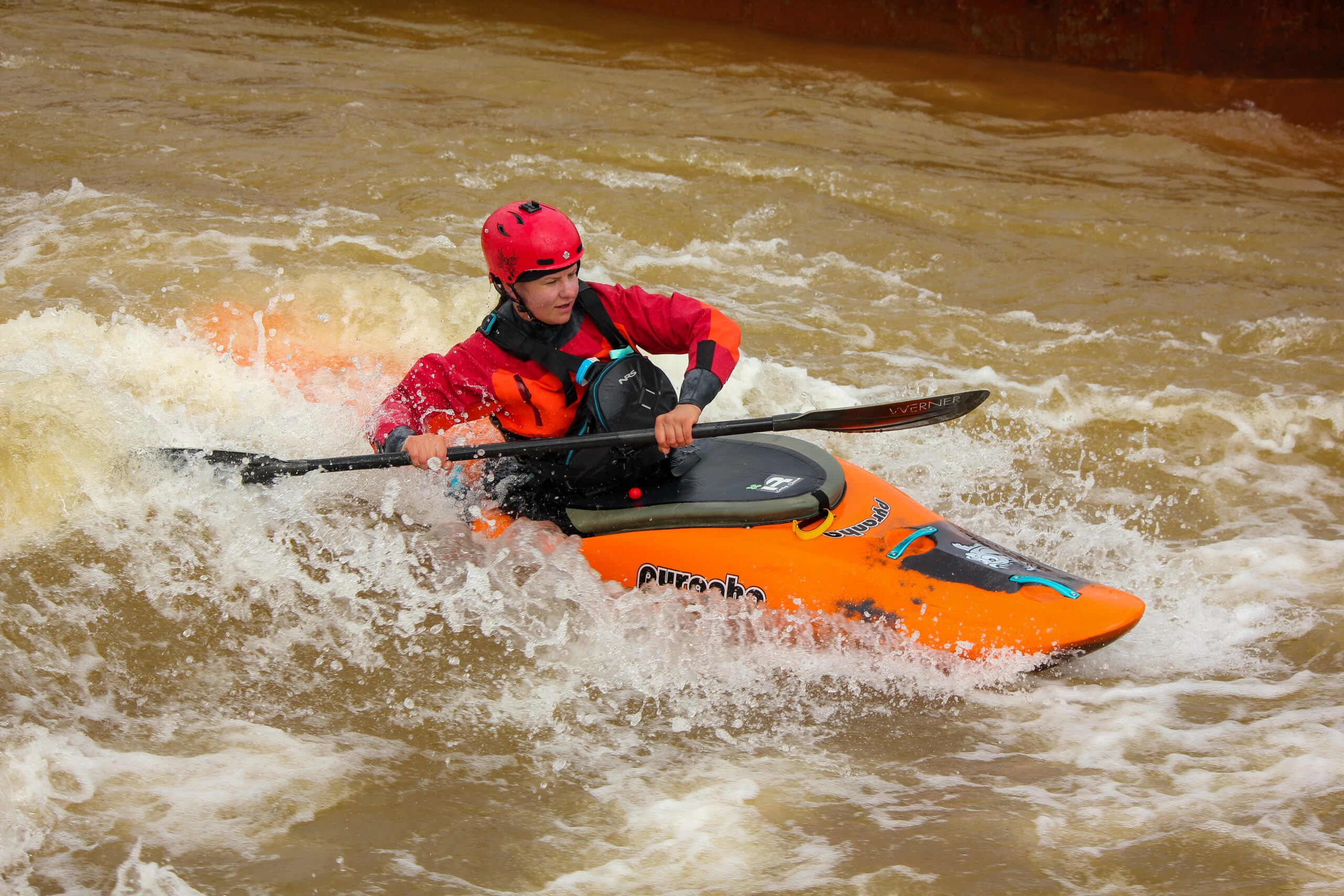 Overall, the XXL Paddelfestival was an incredible event and one of the biggest demo events we have ever seen. Thank you to Kanu Park Markkleeberg and Deutscher Kanu-Verband for hosting the event and inviting us along. We had a great time there and I am sure we will be back again in the future!