Well it's the first day of competition here at the World Freestyle Championships in Plattling, the weather has dramatically improved to the sunny hot June we all expect, the feature is running well and the crowd seem to be loving it so far!
Today saw the Ladies K1, C1 and Squirt prelims, and with only a few places available in the next rounds the competition was fierce.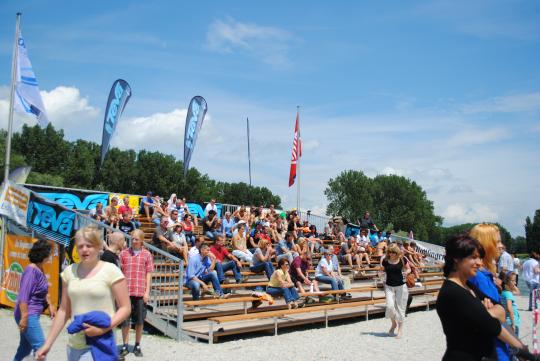 The GB team are here in full force, with huge support from family and friends on hand and all the GB K1 ladies are through to the next round with Clare O'hara getting the 3rd highest score.
C1 has never been so thrilling, massive Loops, Space Godzillas and Luna Orbits were the order of the day, all to a banging soundtrack and the infectious commentary of Arnd from Teva and Kipper from Total Experience.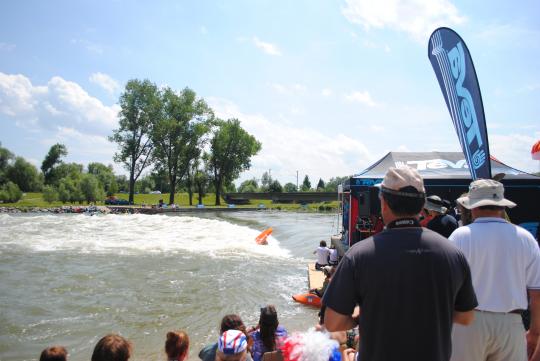 The Squirt comp was up next with slow and graceful moves across the board and some awesome downtime off the flow the boys and girls chilled the mood for an evening in the sun with some German beer and the local band.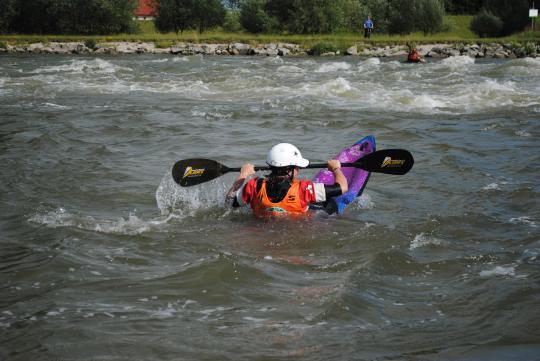 More tomorrow!