As the summer boating season in Scotland draws to an end, paddlers from across the UK descend upon the quaint Scottish glens of the Moriston and Garry for a weekend of awesomeness.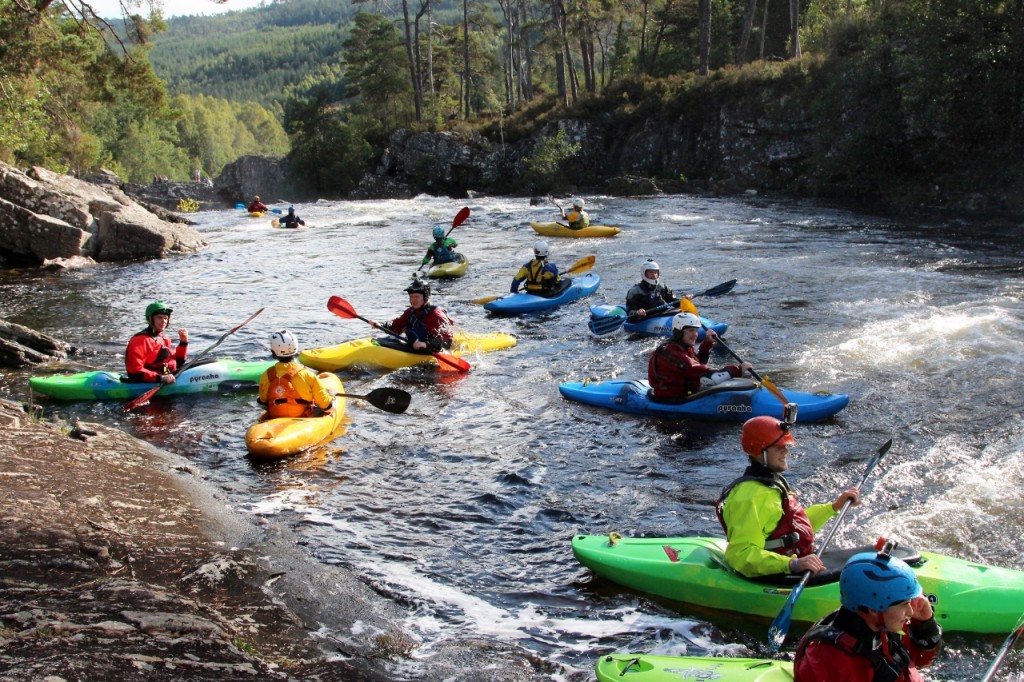 Wet West Paddle Fest was started as a memorial to the amazing Andy Jackson and now, 11 years on, has expanded into a huge paddling festival.  Organised by an amazing bunch of SCA volunteers, it is a highlight of the year for many Scottish paddlers and now draws crowds from as far afield as New Zealand.
 The awesome grade 4 Moriston is the river of choice for Saturday.  Squeezing 400 paddlers onto the steep 500m section of whitewater made for a hilarious spectacle and a fantastic opportunity to catch up with boating friends from across the UK
The party on the Saturday night spread across Fort William, with paddlers staggering out of every pub well into the early hours.
"This was my first time up to Wet West, I was so inspired by the turn out from boaters from across the UK.  It just goes to show how important Scotland is to the whitewater scene and how so many paddlers hold it in such high regard.  The event was filled with smiles, energy, passion and the feeling on the water was fantastic.  There was so much support and it was great to see everyone looking out for each other on these challenging rivers, I'll be back, that's for sure!" – Chris Brain, Team Pyranha
The keen beans were on the Garry early Sunday morning, enjoying empty eddies in yet more sun.  As the hoards arrived, the psych increased, with whops and cheers echoing down the river encouraging; shudder rudders to space godzilas.
Team Pyranha were on hand with demo boats including the awesome new 9r L which was in constant use.  The feedback and excitement about the new addition to the range was amazing and it is great to see everyone still loving the Burn III and 9r.
Thanks everyone for an amazing weekend and to the SCA volunteers for their time and dedication.  Thanks also to SCA photographer Fiona Ainslie for the great shots.
See you all next year for another fantastic WWPF