The Pyranha 12R met another milestone this week when plastic prototypes hit the river in the UK and USA on a variety of whitewater; testing like this gives us a chance to try ideas that may or may not make it into the final version, and we anticipate some things will bleed over into other designs earmarked for future development.  Here's what we found:
The 9R-style bow is fast, dry, and extremely precise, allowing you to place it exactly where you want it.
The unique stern volume allows for easy repositioning on the river.
The hull begs to be driven hard; not only does the 12R feel fast in a straight line, it's also fast edge to edge and really carries speed through turns.
In addition to being very easy to paddle, we also found ourselves smiling ear to ear, so we're pretty sure we've nailed the #FastIsFun thing yet again too!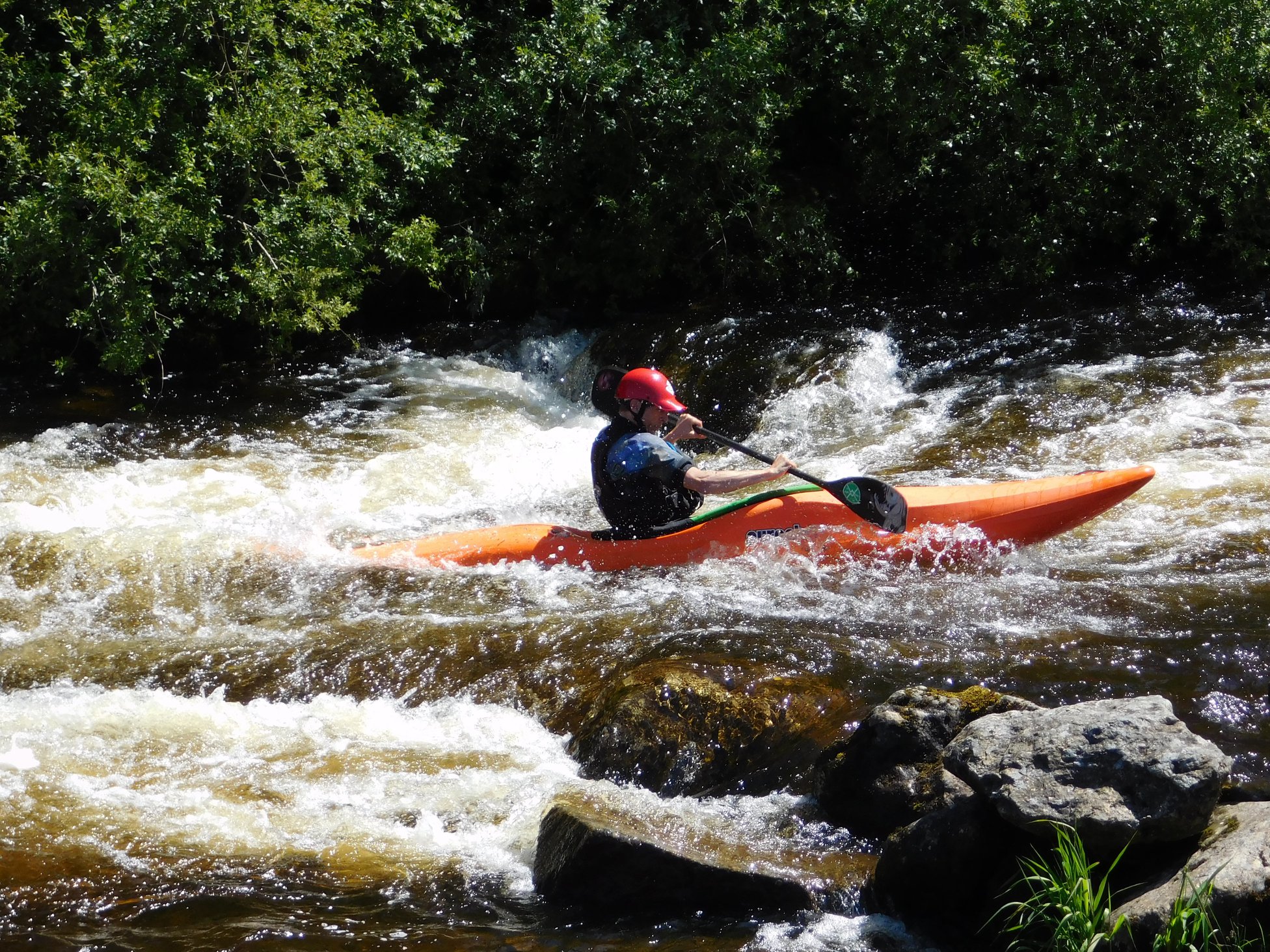 The 12R design team has included several athletes and coaches from Olympic Slalom, Wildwater and even Surf Ski. We've used that expertise to pay attention to how power is delivered through the boat to maximize forward speed; as a result of this unique approach to the paddler's ergonomics, we have a narrow catch and outstanding cockpit geometry that has increased comfort and power delivery.
In short, we couldn't be happier with what we're feeling on the water. As 12R testing wraps up and final tweaks are made to maximize the design, we remain on track for a late Summer release.