Dave picked me up from my home in PA at the beginning of April and we've been on the road ever since.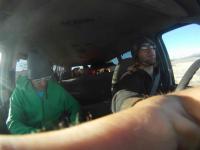 Our first stop was the Tariffville Triple Crown were we also did a boat demo for Collinsville Canoe and Kayak.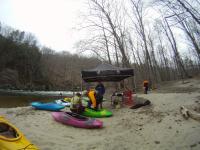 We held our own amongst some good slalom paddlers, and Demshitz even made the Newspaper click to find out why.
Here are a few photos from the event, it consisted of a down river race, slalom, and a freestyle event.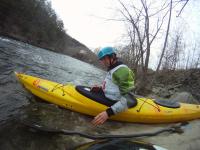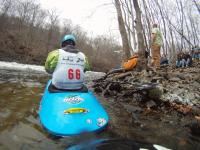 Dave thinking about his next ride.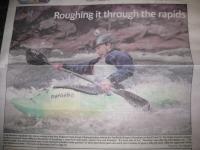 Front page digging for the next gate.
We followed the water from there which lead us to wet and wonderful West Virginia, where we stayed at the Wet House for a few days and got some great boating in, and you can see it just by clicking this link. Â Thanks again to the boys at the Wet House for putting us up.
From there we went the NOC Shootout where Demshitz had an impressive showing in the freestyle here were the final results.
Pro Mens Results:
1. Bryan Kirk
2. Eric Jackson
3. Tommy Yon
4. Clay Wright
5. Craig Kleckner – Molan
6. Michael Tavares
7. Dave Fusilli – Molan
8. Jeremy Lauks – Molan
9. Tino Specht
10. Mike Patterson – Molan
11. Daniel Dutton
12. Duane Gibson – Molan
13. Chris Wing
14. Chuck Armentrout
15. Stephen Forster – Molan
16. Casey Jones – Molan
After the Shootout we had a few days in Asheville and got to run the Green at stout flow, sorry no pictures or video. Â The next event was a paddle session in Richmond VA for Appomattox River Company, here are a few photos.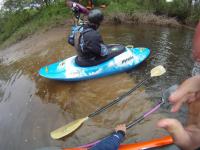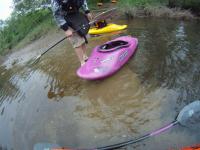 Even Richmond loves Demshitz.
Now we finally made it across the country and we will be hitting up some Cali creeks and later this week be competing in the Reno River Festival, stay tuned for more updates.
-Craig Kleckner