We have just returned to Petroplavosk, the capital of Kamchatka after completing our second source to sea first decent of the Karimsky River to the North.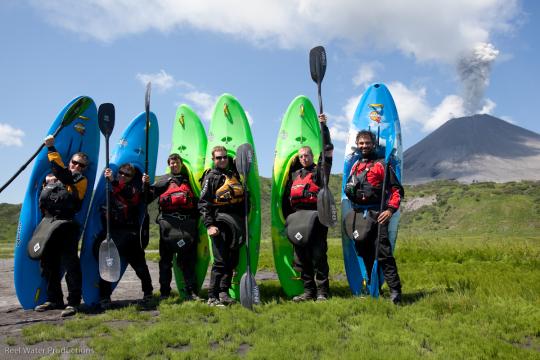 This was an absolutely incredible trip. We put in next to an active volcano that was errupting every 5 minutes and found hot springs at the rivers edge. We had seen this river on the flight into our first source to sea on the Semalyichik and knew we would have several solid days of whitewater. The upper section consisted of long stretches of flatwater punctuated by giant waterfalls and slides and as we approached the ocean we found amazing class 4 read and run whitewater.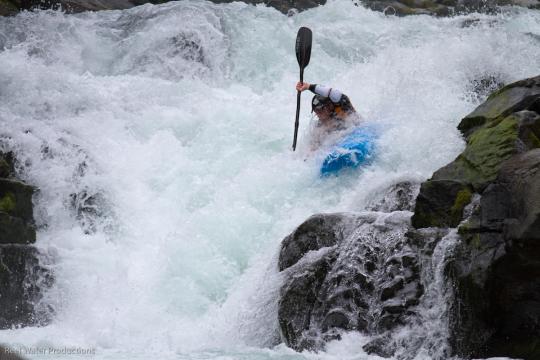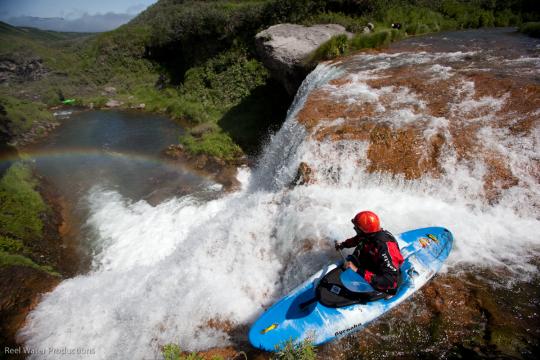 Simply put, it was as perfect as exploratory trips come. The logistics here have been as exciting as the rivers we have paddled. This trip was consisted of taking a giant Russian MI8 heli to the put-in and then using a sailboat to make the 20 hour journey back to the capital.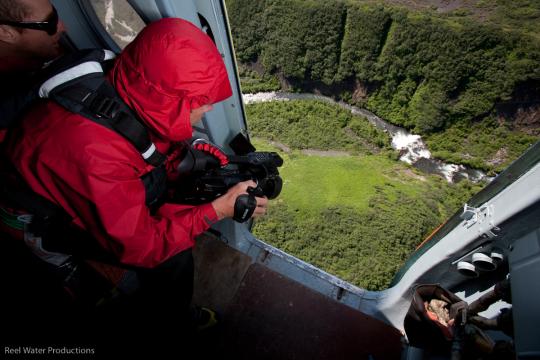 To have completed two incredible source to sea descents in just under two weeks, we are feeling tremendously successful. It is hard to convey how wild this place truly is. Waiting on the beach for our sailboat we combed the beach next to countless brown bear and wolf tracks. There have been no signs of humans on these rivers, just the wildlife that calls Kamchatka home. While we have been excited about the pure exploration of these rivers we have also begun collecting hydrological data that the kayaks are lending themselves to very well too. From here we will transition into exploring rivers that are prime salmon and trout habitat.- Bryan Smith
More info on National Geographic Blog http://blogs.nationalgeographic.com/blogs/blogwild/2010/07/kamchatka-project-modernday-ex.html#more
And the here http://www.kamchatkaproject.org/
Words and Images supplied by Bryan Smith