That's right, the container has reached the shores of the USA, been unloaded, and the first production 12Rs have seen water!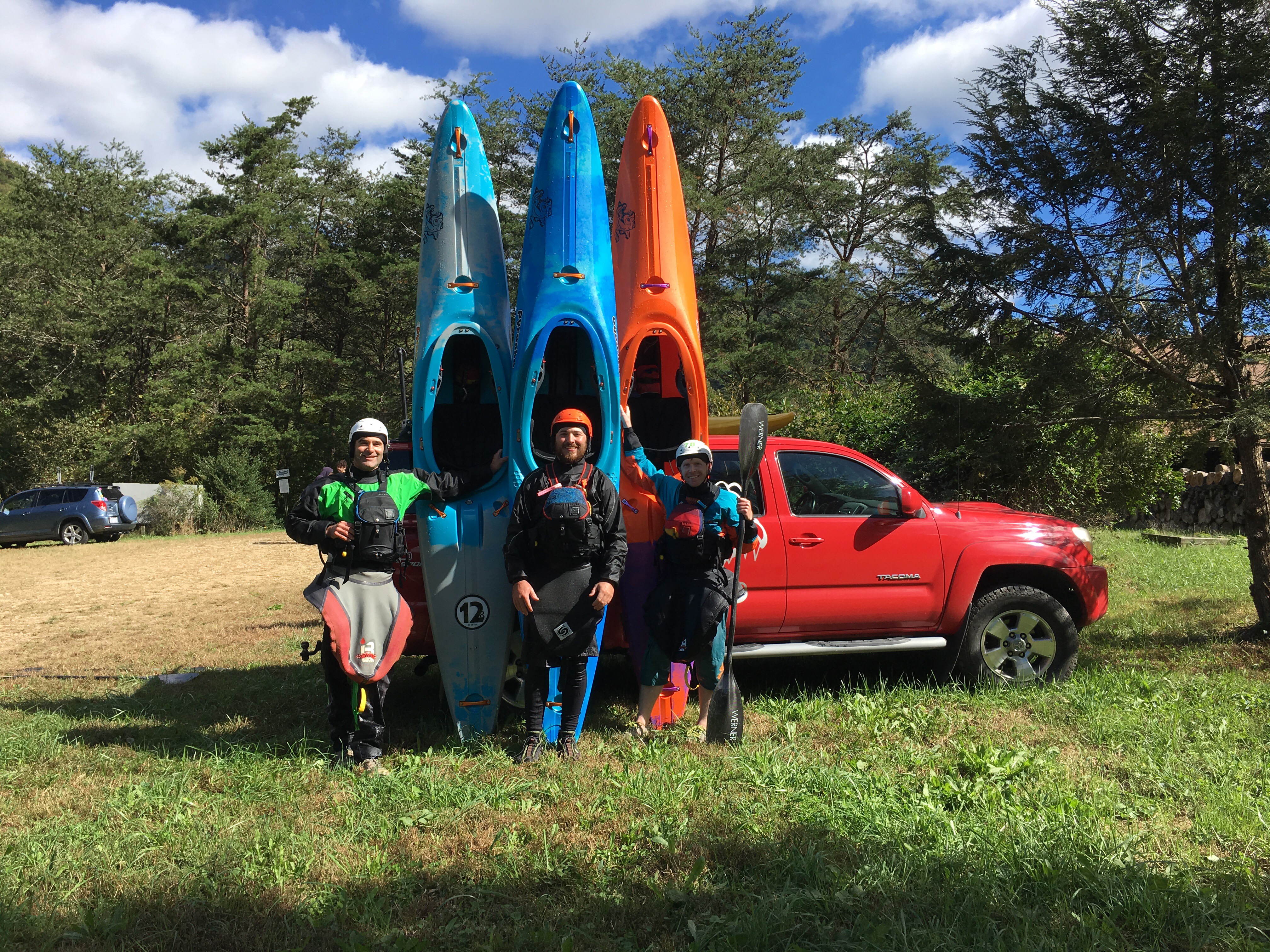 We really turned our 'By Enthusiasts, For Enthusiasts' ethos on its head for this one, and made something that is first and foremost For Enthusiasts, so let's hear what just some of those enthusiasts think now that the 12R is here:
Mark Kieran – "I paddled the 12R for the first time at this year's annual Ocoee race, and not only did I finish with the 6th fastest time overall, but I set a new personal best for the course! I followed this up with a fun cruise; glassy waves, enders, and attainments are a blast! The 12R is nimble and easy to manoeuvre, and is going to be a lot of fun to creek in."
Mike Patterson, US Operations Director – "I just got off two juicy class 4-5 laps, and I'm so damn excited; 3 of us had the 12R out, all different weights and sizes, and we couldn't stop smiling for 10 miles. 'It paddles more like a short boat' was the mantra of the day; the 12R's edge transfer is crisp, making it easy to manoeuvre and turn, and the bow planes over things like the 9R and boofs almost as well as a short boat. Time will tell if it's the fastest, but I don't really care because it's definitely the most fun longboat on the market!"
Cory Hall – "My 2 favorite features about the 12R are the recessed bow where your catch enters, and the edges that allow for smooth turning at speed; both of these combine to allow me to keep more forward stroke consistency and momentum than in any other longboat."
Chris Hipgrave, US Sales Director – "I got to deliver a bunch of 12Rs to the Ocoee Race, and everyone came up to me beaming about its perfect balance of fun and fast. To make the day even better, I tied for first place in the 12R and others placed well across the classes too."
Jonnie Ortiz – "The most fun I've had in a longboat ever! Dry bow, stable, and easy to throw around."
Robert Peerson, Designer – "This is the boat I have been dreaming about for years!"
Stay tuned for news on the 12R at the Green Race, and if you're not a US resident but fancy getting in on the fun, don't worry, we're sending some 12Rs your way soon!