The first movie of summer season-2012 from Russian freeride media project "RideThePlanet"
about travelling and whitewater kayaking around the globe.
Ride The Planet – the first Russian media project on action sport and travelling, brings together best athletes and mountain guides, professional filming team, action photographers and journalists to make a series of trips to remote regions of the planet, untouched by tourism industry, ethnically appealing and little known to wide audience.
Aim of project is to show, through the eyes of Russian riders, cameramen and photographers, the different mountain regions of planet, convey their beauty and possibilities for travelling and action sports.
In June 2012 the group of 5 paddlers together with filming crew went to Caucasus Mountains to capture their adventure thru different regions of Russian Central Caucasus mountains.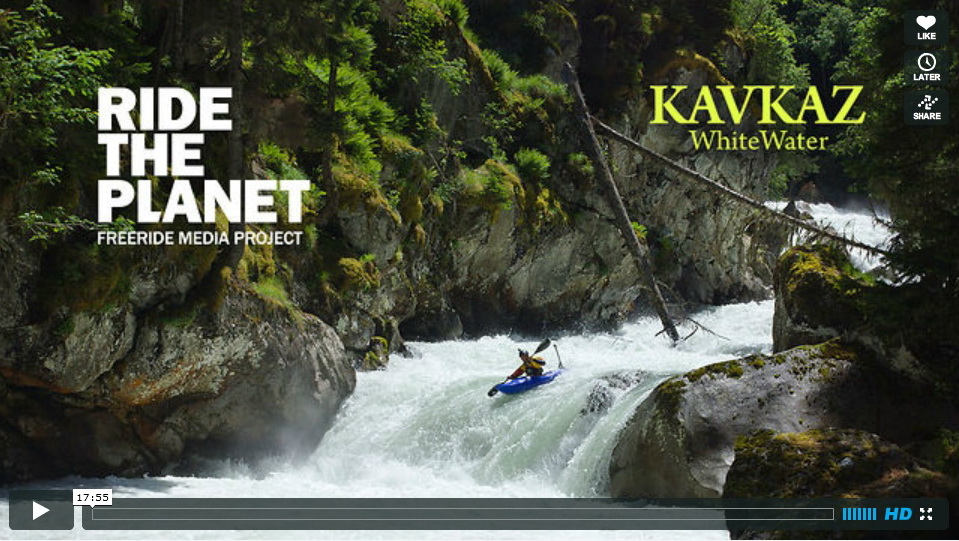 Regions: Kabardino-Balkaria, Karachaevo-Cherkessia and Northern Osetia.
Adidas / RideThePlanet kayak team: Egor Voskoboynikov, Tomass Marnics, Alexey Lukin, Vanya Rybnikov, Dmitriy Danilov.
Camera: Oleg Kolmovskiy, Konstantin Galat.
Edit & Post-production: Oleg Kolmovskiy & Konstantin Galat.