I have had the chance to paddle the Pyranha Ripper for the past year, and I genuinely believe this is one of the greatest kayaks on the planet!
It has become my go-to boat for kayaking, from low volume creeks to high-volume rivers, the Ripper is for everything. If you are looking to spice up your local runs and a creek boat is a little boring, the Ripper is the boat for you! I am in between the medium and the small, but I choose to paddle a small to make things a little more playful. Who doesn't like to add a little spice to their kayaking?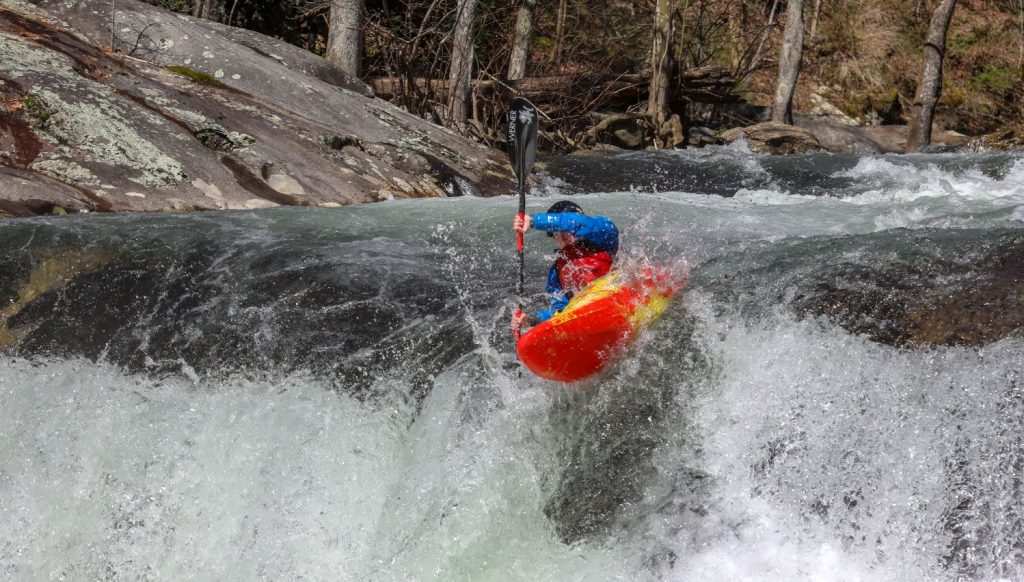 My favorite concept about this boat is the stern! I love how slicey and low volume it is. It makes many vertical tricks extremely easy; for example, I love how simple the stern is to sink when I go for stern stalls. I also am not the greatest at kickflipping creek boats, but the low volume stern has made it so much easier to learn.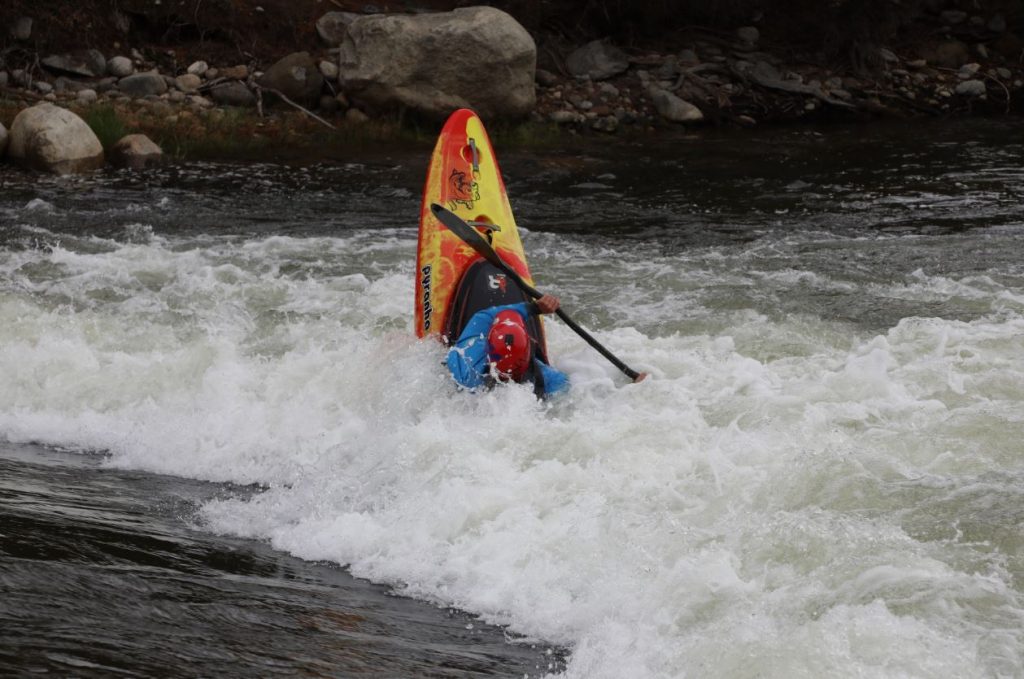 I really love the hull of this boat; coming from a freestyle kayaking background, the planing hull is amazing. It makes carving back and forth on waves the best thing in the world! From small waves to big waves, carving back and forth makes you feel like a boss in the Ripper.  The planing hull makes the boat easy to manoeuvre in big rapids; if I need to get from one side of the river to the other, the boat turns fast and feels like a bullet speeding across the river.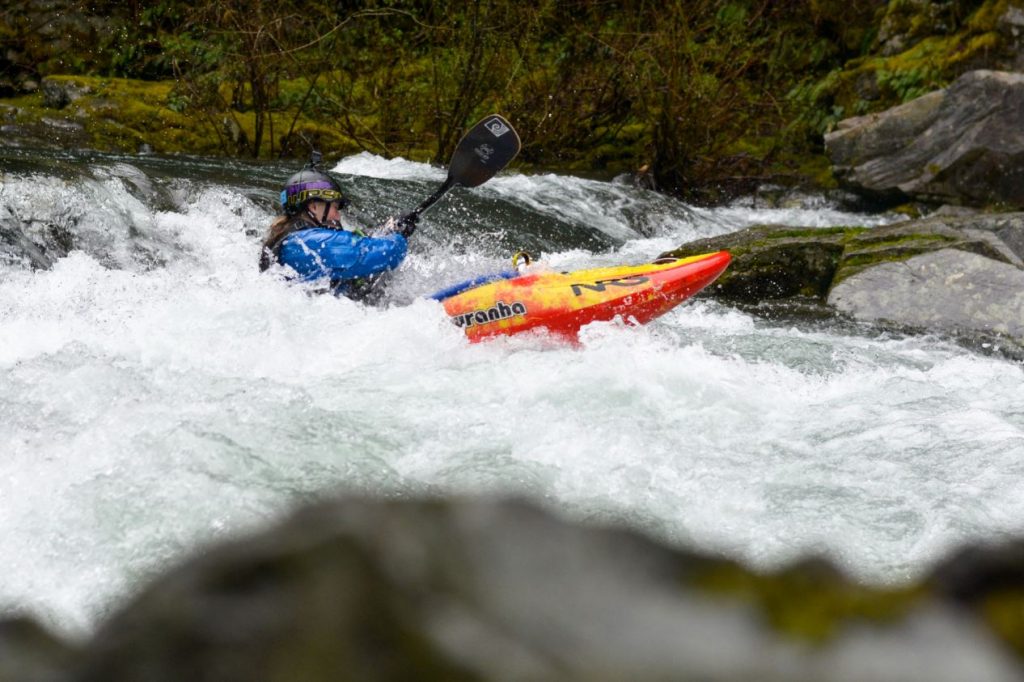 The Ripper has a full volume bow which makes punching through large features the simplest thing in the world! It has enough volume for maximum comfort for foot room and gives the ultimate pop out though features. When running waterfalls, it allows the boat to skip out through the water at the bottom. This bow also has controlled edges too, which makes carving easy and paddling through rapids simple. It allows for quick manoeuvres through rapids and keeps the hull loose for flat spins on waves.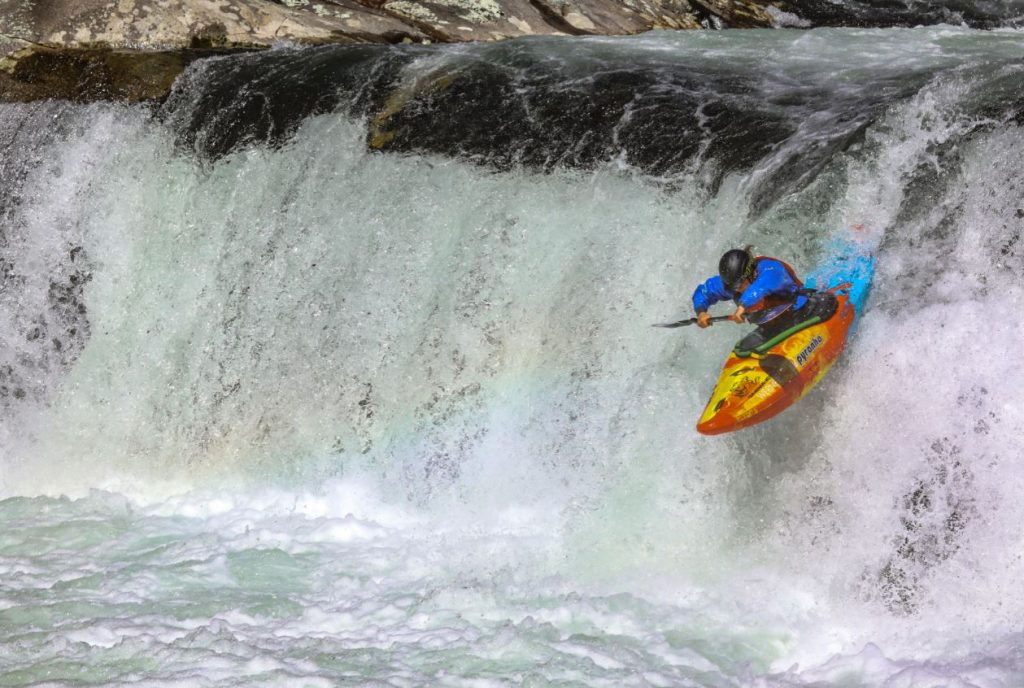 I seriously cannot get enough of this boat! The Ripper is perfect for everything from waterfalls, to big volume rivers, to low volume creeks; this is the best all-around the boat. I have flown around the world with it because it makes every river run 100 times better and so much more fun! I recommend this boat to everyone, it doesn't matter if you are small or big, the Ripper is for you! You can get the Ripper in three sizes to suit you and your goals, so head out to your local Pyranha dealer and pick one up for yourself!