I can honestly say that I have never paddled in northern New York's Adirondack Mountains on St. Patrick's Day before. Â Usually this time of year we are still buried deep in snow. Â This weekend extremely warm temperatures brought an early start to the season and the official "opening" of many creeks and rivers throughout New York and Vermont.
Runs were logged on the "new" John's Brook, which is vastly different since Hurricane Irene ripped through the Eastern Adirondacks this Fall.  A massive log was cut out of local classic "The Branch."   And on Sunday a large crew from all over the state experienced a fantastic huck fest  on the premier Adirondack classic, the Middle Branch of the Oswegatchie.
I also got a chance to get in the new Shiva this weekend. Â It's really exciting to get to paddle a completely new design. Â The Shiva felt as steady as a surgeon's hand as it punched through some of the big holes on the Oswegatchie. Â I liked it the moment I sat in it, and I am sure I will continue to like it even more as I spend more time in it.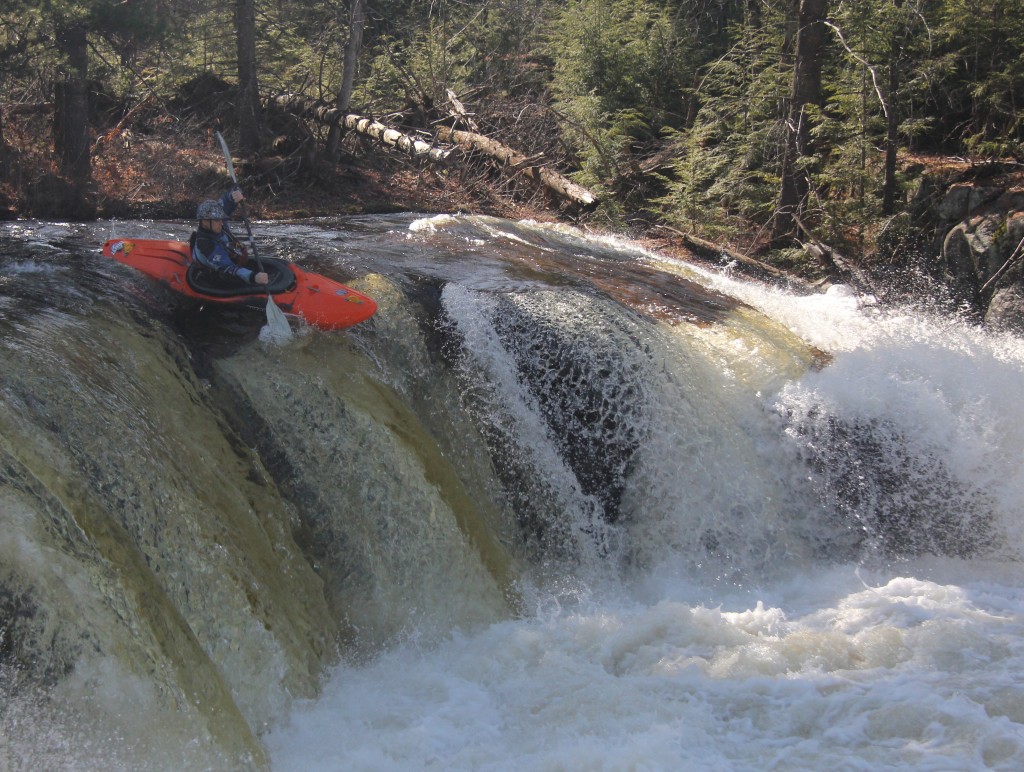 This weekend marked my return to paddling since dislocating my shoulder in October. Â I am physically healed and paddling pain free. Â However, I found this weekend that recovering mentally, and regaining my confidence is going to take time. Â For now, I am absolutely thrilled just to be back on the water. Â It was a little tough to walk around a lot of the rapids I am used to paddling, but I just keep telling myself the rest will come.
I am excited to be heading to Corsica in just two weeks. Â I will be sure to bring back pictures and stories of what I hear is an absolutely amazing place.