It's been a while since I've been on here!
With last season in the UK being so utterly rubbish I've been grabbing boating sessions as and when I can. Which is exactly why Rich Taylor, Myself and some friends decided to head for some summer creeking action in Norway.
This was Rich's first trip to the steep boating mecca that is Norway, for me my return after 6 years. So the decision to start easy was probably a good one!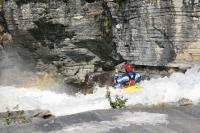 Landing in Sweden we made our way North to Sjoa, getting in a run on the Setninga on the way. We were lucky to have arrive midst a mini heat wave pushing water levels high giving us good fun seesions on the Sjoa Play run and Amot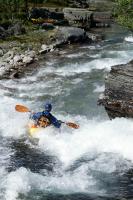 With the levels high, the decision was to head North, but not before a run down the classic Stor Ula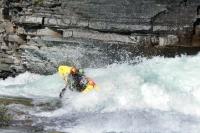 For more photo's go here
Check back soon for more tales from the rest of the trip…