Unsurprisingly, quite a few of us at Team Pyranha were keen to volunteer to help out at the biggest kayaking competition of the year – the National Student Rodeo at HPP in Nottingham, UK. It is a superb event, with freestyle competitions for all ability levels – as long as you're a student! There were also lots of other fun events going on, like the inflatable sofa race, the topo duo race, the "old school" rodeo – which saw a lot of schlegels and ribbed BA's being dug out of the back of the canoe stores at many unirversities!
 
We had a huge amount of demo boats at the Pyranha stand – and some really comfortable bean bags so we could provide some respite for all those hung over students who started the party on Friday night (which didn't really finish until at least Sunday evening!). Lots of people came to chat to us and demo the new molan – we had the small and the medium size for all to try. Lots of people were keen to get into the small 2010 burn as well which is now also available.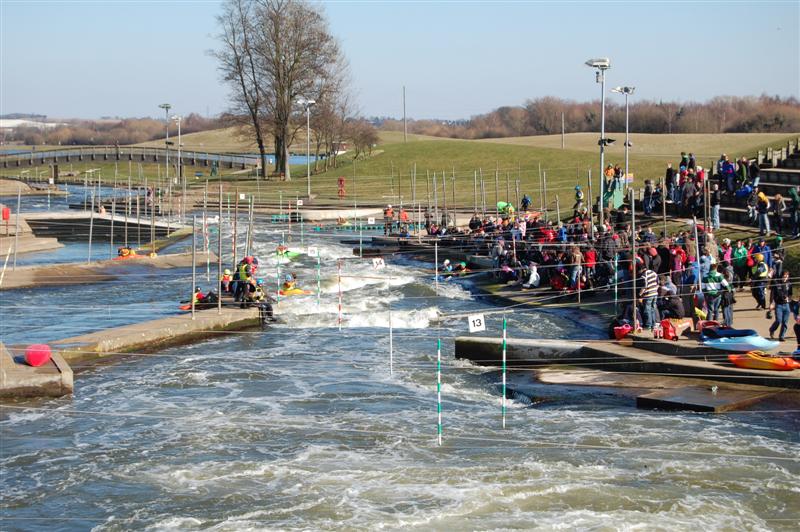 On Saturday night the evening was started off with a showing of the amazing new kayaking film "Dream Result" – with Rush Sturges and Tyler Bradt on hand to personally introduce the film – show us some of their rapping skills and even sign a few autographs. The film was all that it had been hyped up to be and 900 students gave it a standing ovation – what more can you ask for!
 
Then the party really got started and the theme of "Ancient Worlds" was taken very seriously with a HUGE range of different inventive costumes – I saw people dressed as vikings, greek gods, a castle, the easter island heads, cavemen, mummys, egyptian gods – although my "greek goddess" costume was obviously a bit lacking as everyone thought I had come as wonder-woman!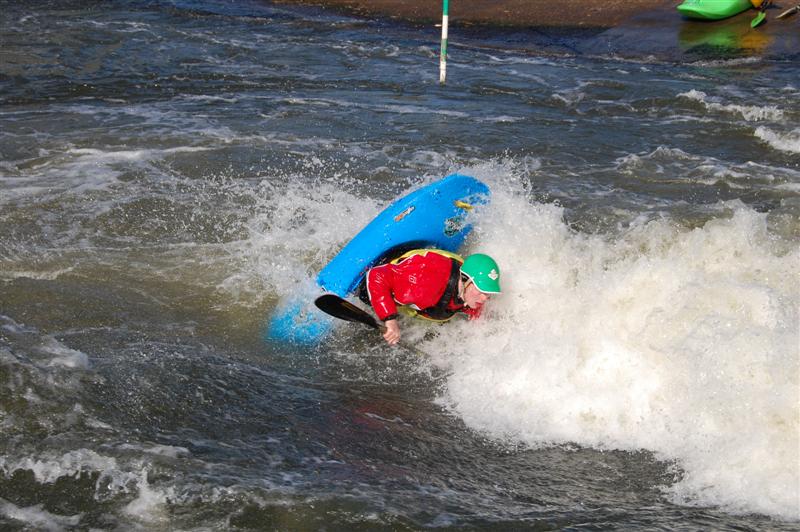 Hugh Graham ripping it in the Molan at the men's expert final.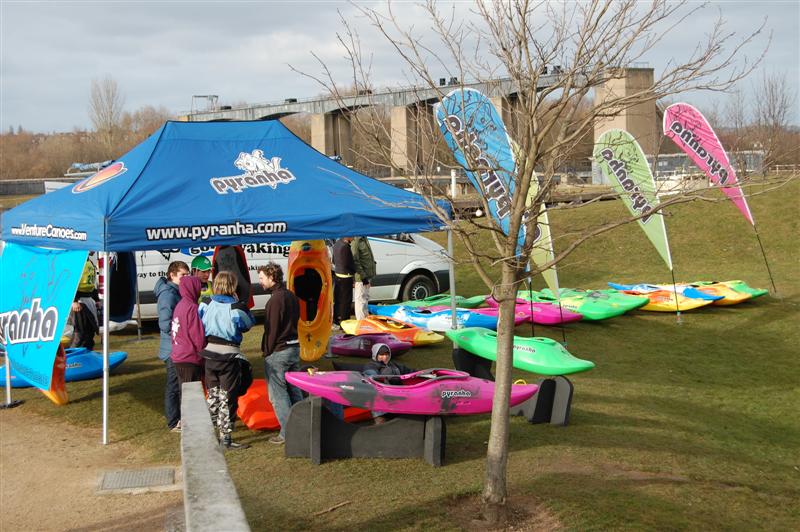 The Pyranha Stand
Sunday morning certainly saw a few hang overs – some universities resorting to megaphones to get their student compeititors out of bed. (I was unfortunately camped near Leeds Uni's "uptime" megaphone!)
 
Sunday saw all the finalists showing some great moves in the novice and expert categories alike.
 
Thanks to the organisers – what a great event, I hope I will be there again next year! Cheers everyone.