Its been two years since I first ran this drop. Landslide activity has continued to change its size. Its now a sweet 50 footer. Yesterday we warmed up with a nice LW run at 3.6 feet and headed down the road for a huck session. It was super smooth run for me, I slid in from the side and melted into the main flow becoming one with the drop. Hucked the paddle and tucked up, I barely felt the landing when I hit the pool.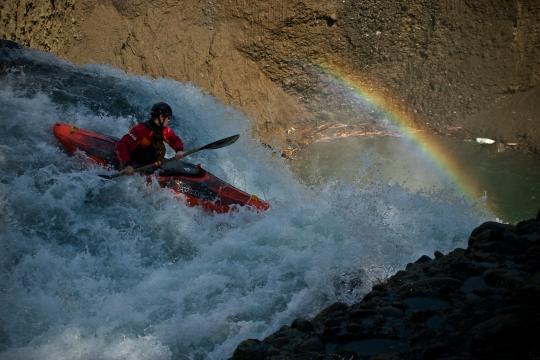 Photo Copyright Lane Jacobs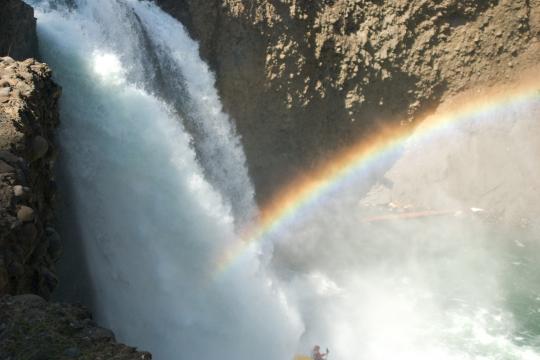 You can see Erik Boomer at the bottom of this one.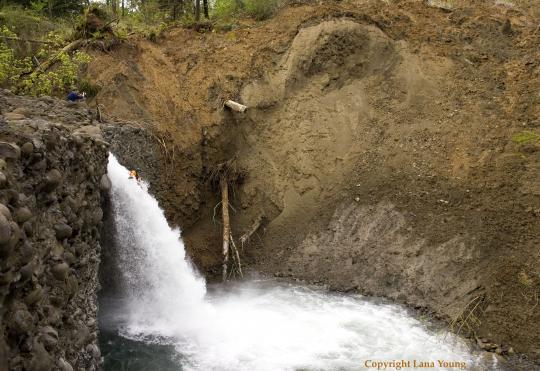 Here's the drop two years ago.