Another paddling season is comming to an end in the province of Quebec. A long winter awaits us! But before solid water falls from the sky, here are a few of the good moments of my 2006 season.
It started off in April when I left the snowy Montreal with a few friends to head down into the south eastern states.  A month of paddling was in front of us!  Ouf! what relief after a long and cold winter.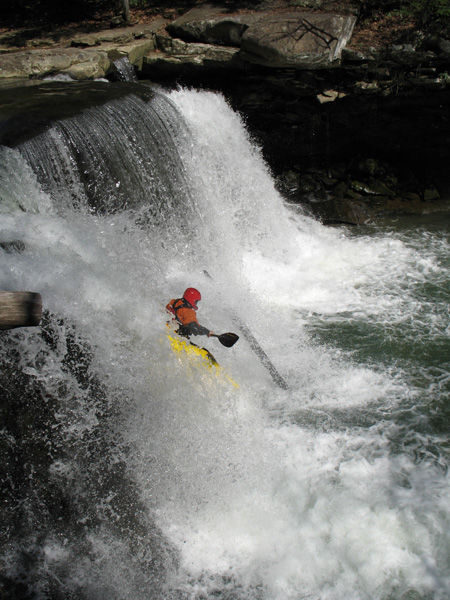 After that month long warm up, it was time for Quebec's creeks.  Some friends and I organised a creek race on the basse caché river in the Jacques Cartier Parc ( half an hour north of Québec City).  RedBull sponsored the event.  It was a small but very intense race.  The aim of the game was to get the quickest time from top to bottom in teams of 2.  Each team was responsible for their own safety.  Teams were sent one at a time at a 5 minute intervals. 
The race took place in May and the water was high.  Out of the 7 teams that raced there were : 2 swimmers, 2 broken paddles, 1 opened eye brow (mrs Gragtmans!), 2 broken boats and plenty of stories.   
Results : 1 st place Tyler Curtis and Steve Fisher, 2nd place David Laroche and David Émond, 3d place, Chris Gragtmans and Max Kniewasser.
The other teams were: Shanon Caroll and Vincent Dupont, Alain St-Arnaud and Gilles Arsenault, Dominic Fournier and Dominic Chaput, Vincent Ratté and Dominic Lavallée.
you can see pictures of the race on http://www.redbulli.com/recon/May16_21/
If all goes well, the Quebec Creek Cup (that's the name of the race!) will take place next May.  Stay tuned for more info!
After the racing and the creeking came the playboating.  Having moved in Verdun (in Montréal) the Lachines were now my backyard.  mmmmm!  Here are a few picks of a great summer with plenty of water and sun!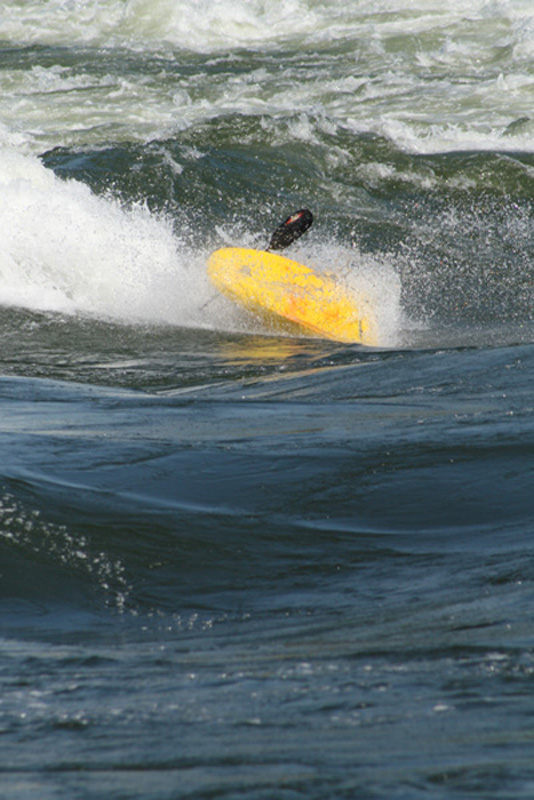 the 4-Twenty M/L is defenetly a machine!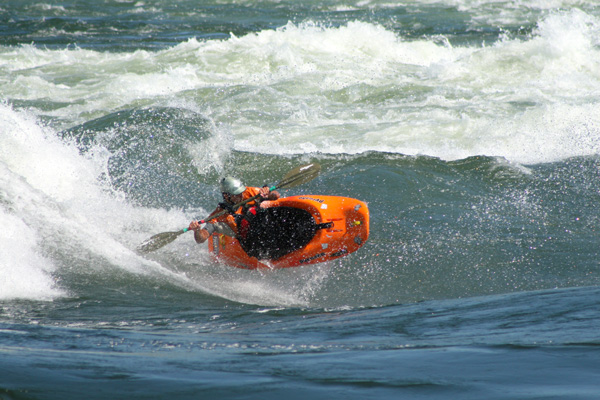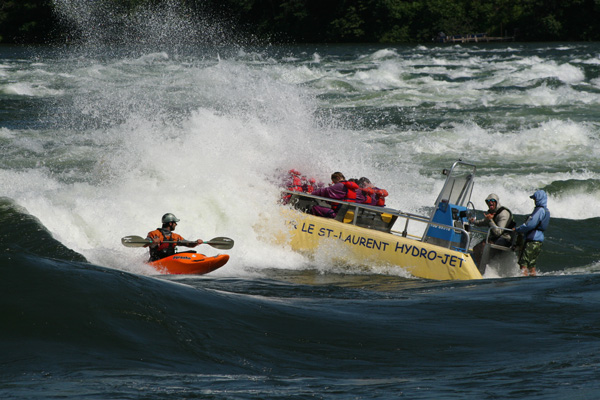 look at the drivers face!  Is he even holding on?!!! The Jet boat guys are great pilots!
So, on these words, hope winter won't be too long!!!!!
Cheers!
Dom