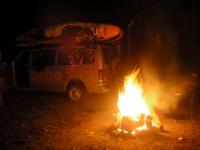 The Outdoor Retailer show in Salt Lake city was last weekend. Lots of cool new stuff floating around. The Rev-short for Revolution-will be the play boat for Pyranha next season. Talking with Graham about the design got us all pretty fired up. Word of doing 3 or more sizes… Also a new Expedition boat- The Everest – basically a bigger Burn – comes with a sweet back pack system and New Everest Outfitting, should be a hit for all the big creekers out there.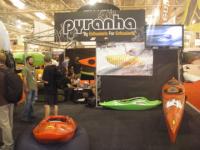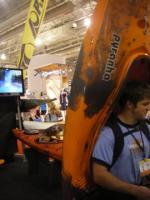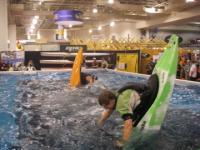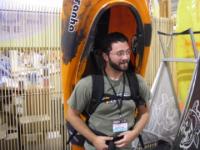 Team Manager Drew Walsh trying on the new back pack system
The show was fun and pretty much the last stop on our tour.
Dave Graham and I have been on a kayak tour for the past 4 months. We have been meeting so many cool people in some of the nicest places in North America while doing some of the best kayaking we have ever done along the way. Going through all of our pictures from the trip is a reminder of how fortunate we are to have had this opportunity. It is a trip we will always remember. Thanks to everybody who has helped make it so fun.
Here are some shots that didnt make the last posts.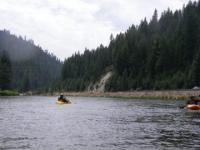 A few days on the North Fork Payette in Idaho.
We met some new friends in Leavenworth Washington for a few days on Icicle Creek and Tumwater Canyon on the Wenatchee a few weeks ago. Video of The Plunge on Icicle Creek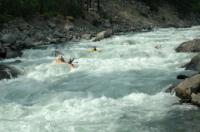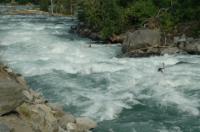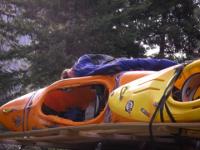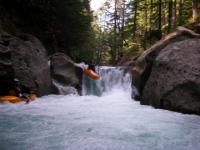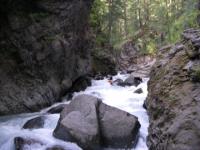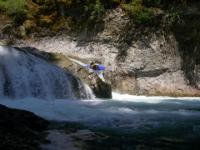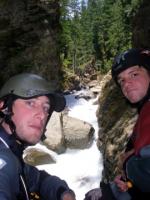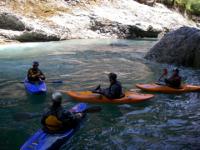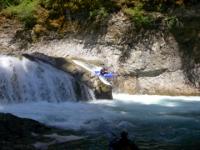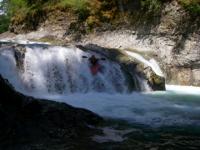 Good times on the Ohanepacosh with Leland and Andria
Thats it for the west side tour. Next stop… back home to the East side. 1st stop Falls race on the Yough in western PA, then heading into New York for the Beaver Fest Labor Day weekend, then chillin on the Gauley in September, and then training for the Green Race back in Asheville. Seeya on the river.