So far this year, it seems like I have hardly paddled at all. Particularly with the lack of water,well when I'm not at work that is, it seems that I have just been out on the usual lower water venues – The Tryweryn, The Dee, Symonds Yat and the mighty Knightwick weir on the Teme.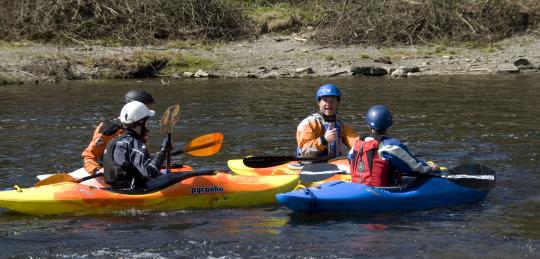 While out on the Dee, running a Moderate Water Endorsement assessment, we happened across fellow Pyranha Paddlers – Sara James and Rich Brooks testing a new design. Video Rob Wykeham-Martin.
I also helped out on the Pyranha stand at The Leam Boat Centres Demo day, in Leamington Spa, a place that I hadn't visited for a while, so it was good to catch up with Matt and Jenna. There were a lot of people milling around after advice on kayaks and equipment. But there was also a camera club out on their annual photography competition, one of the titles was colourful, so here was my entry.