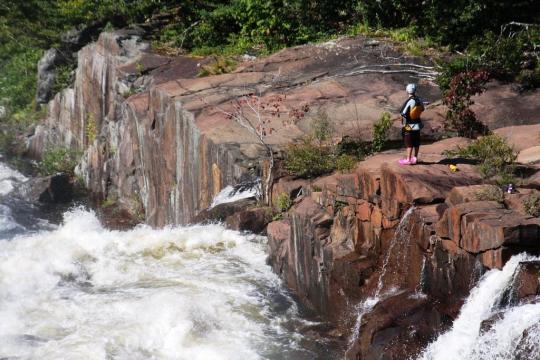 Last weekend was the 3rd year I made it up to New York for Beaver Fest (really there is no festival) and it was another awesome trip. Friday I met up with the Barkets' in Harrisburg for the 6 hour drive to Colton and the search for a campsite at 1 am. The next morning we drove to the put-in of the Raquette and met up with a rather large entourage. After waiting for the release we hoped on and had a great day with some entertaining carnage.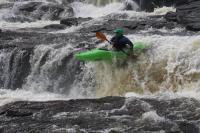 Art showing the route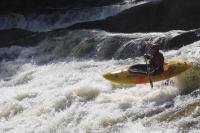 Another night at the Taylorsville was followed by 2 laps on the Taylorville early in the morning and then the long drive home. All-in-all a great Labor Day weekend. Check out the video from the weekend and the rest of the pics at Art's Picasa.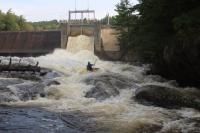 Brad at the Taylorsville dam