All kayakers are driven to find the perfect river, and in my own pursuit I sometimes wonder if it's a fantasy i've built up or if that quintessential river really exists. From what I gathered about the Keldua, it was a great candidate. Only successfully paddled by one team, the Keldua held a reputation for top tier waterfalls and rapids. I couldn't get it off my mind, and it was the main thing that drew me to Iceland.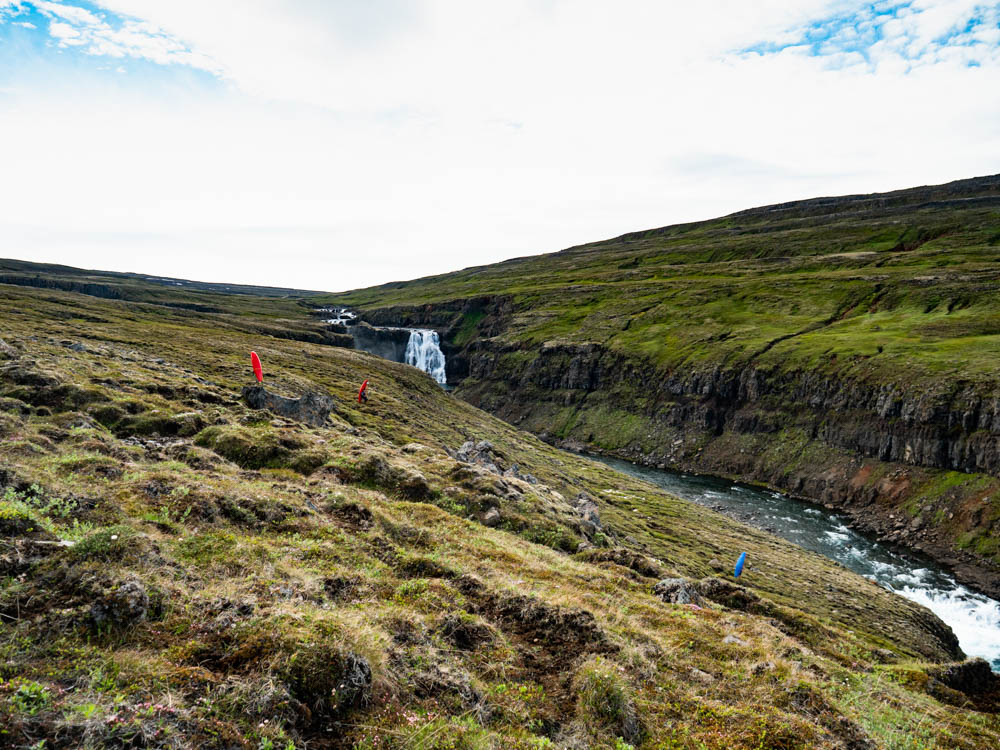 Our team consisted of Johnny Chase, Evan Moore, Carson Lindsey, Taylor Cofer, and me, and we began our journey by bushwhacking toward the river beneath the endless Icelandic sun. After a time, we reached a dream-like glaciated landscape that seemed to be at the top of the world. Unsure of what to expect, I peered over the canyon rim and took in a waterfall paradise.

It took five long, slow miles of stumbling down the loose and muddy hillsides to arrive at the river banks. Greeted by endless horizon lines falling off into oblivion, we knew our effort would be well-rewarded. These were the rapids we had dreamt of. The back to back 20', 25', 40' and 50' waterfalls that awaited us would require the utmost composure and focus.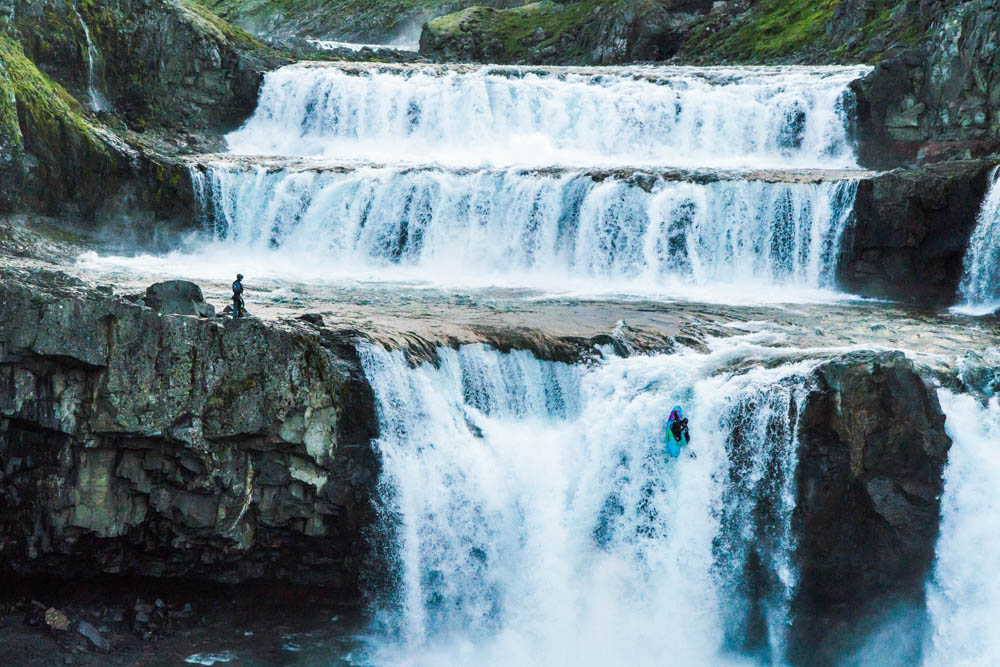 Exhausted, we carefully made our way down the dreamy stairstep section. Beginning with Carson and Johnny, they both demonstrated how it was done with inspirational lines down the drops. Evan, Taylor and I followed, the apogee of both this river and our journey to Iceland. As we paddled out of the canyon with the piercing wind whipping at our backs, it felt surreal to have completed the crux section of the river. Evening was fast approaching, so we decided to hike back to camp, rest and complete the rest of the river the next day.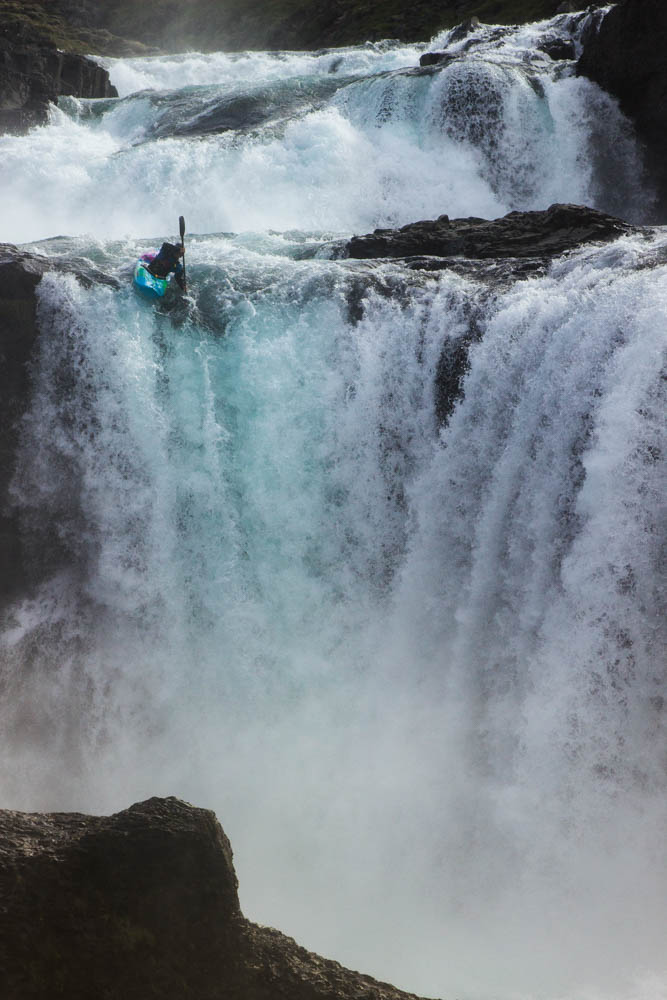 We awoke to a tempest. Facing 60 mph winds, we bunkered down inside our tents to sit out the storm. The next day, still battling relentless wind and water levels that continued to drop, we made our way out of the canyon and completed the Keldua. The low water forced us to portage a few world class drops, but we'll just have to wait until the next descent. The Keldua is truly one of a kind, and we finished our incredible journey with the assurance that even the most far-fetched dreams can come true.
See you on the water,
Dylan.