Winter blues don't apply in this town.  It's no secret, Hood River's surrounding creeks can challenge any boater at any time of the year.  Here's a cool shot…..
L Dub has been sitting at sick flows for the past month!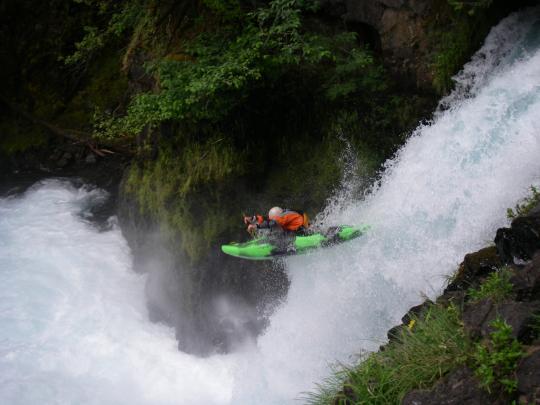 Seeing how far you can disconnect from the falls.  Ben Hawthorne photo.
ON A SIDE NOTE:  The Risen Sun is coming out in stores very very soon!  Featuring Arizona, The Stikine, Devil's Postpile, California, Rob's 105 ft. Sunset Falls, WA, 108.2 ft World Record by Paul Gamache, and a monumental expedition to Japan, & a whole lot more!!  Check out Kayak Session's "Video of the Month" for the TRAILER!!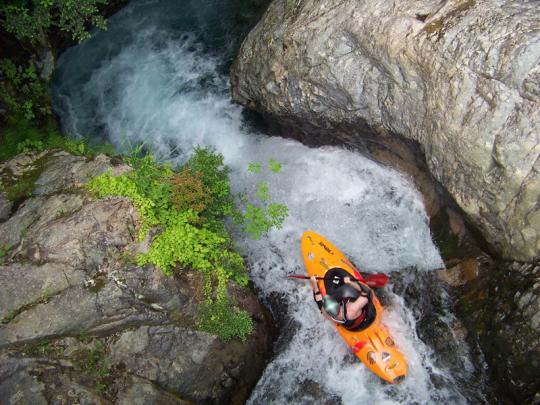 Mike Fisher sending yet another large 1st known descent high in Japan's mountains!