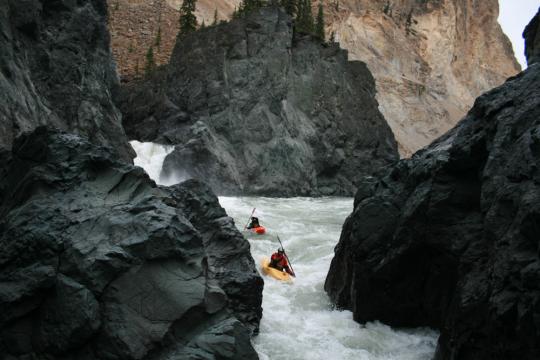 Cody Howard and Corey Boux paddling through the Tanzilla Slot on The Stikine.
 The One.  The Stikine.
I'll keep my words short here, for I've written a TR on Huckin Huge.com .  But I'll give a little update about The Everest.  Pretty fitting that the first time I paddled the Everest was on "The Everest" of all river expeditions….The Stikine.  My teammate, Ben Hawthorne liked the L Burn better than his current boat situation, so I lent him mine, and borrowed an Everest from the friendly folks at Canoe & Kayak Magazine (thanks guys!).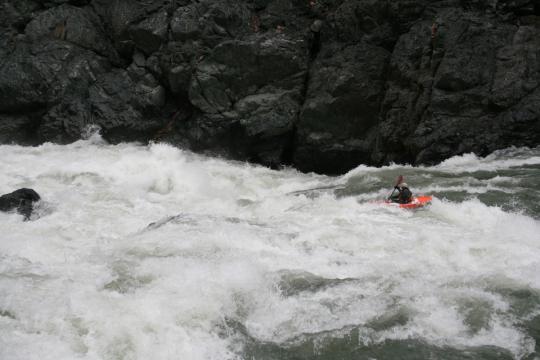 The author running the massive whitewater in the Everest, Day One.
 Without a worry in my head, I chose the Everest, knowing it would perform spectacularly in there.   As suspected, it was the boat of choice for the massive whitewater we encountered.  I was thrilled to pass through safely with good friends and great, reliable gear.
Read the story and more pictures at HUCKIN HUGE.com