Gauley Fest is one of the biggest paddling parties in the world. On top of great paddling and partying, we we got to test paddle the new Rev playboat. Jared, Dave, and I all agreed it's an improvement from the already great 4-Twenty. The Ammo also proved to be a fun ride on the Gauley, and the Speeders and Burn did well in the race.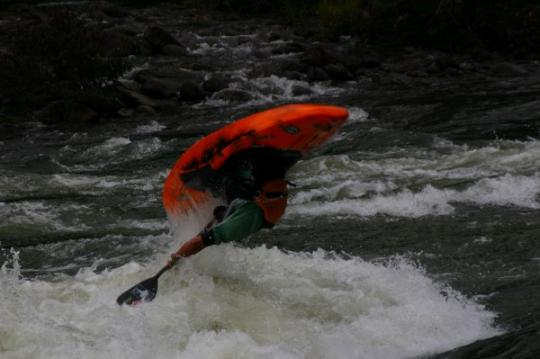 Dave looping HUGE in the Ammo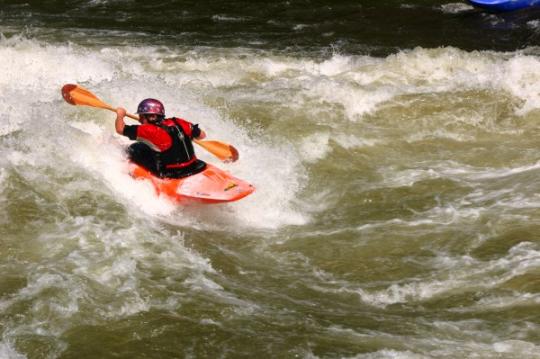 Jeremy backsurfing the new REV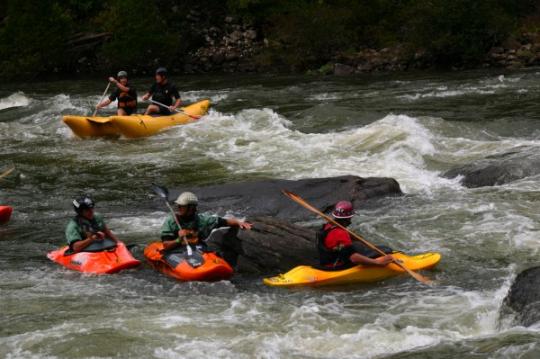 Jared, Dave, and Jeremy on the Gauley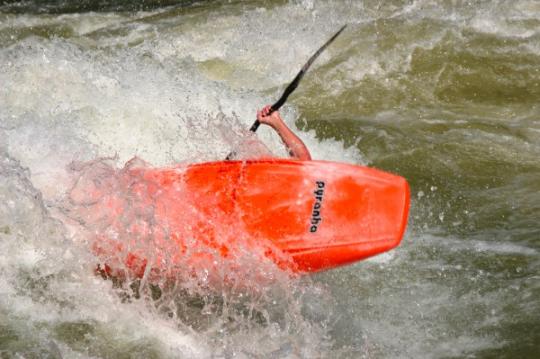 Jared back pan-aming the Rev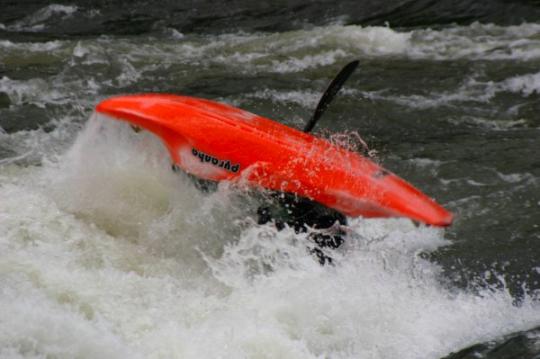 looping the Rev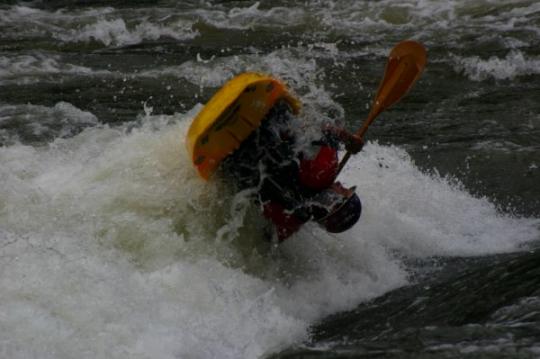 4-Twenty is still fun too.
Here's a little video of the Rev in action from my day test paddling it. I've got to say that the Gauley is probably one of the best rivers to test out a new playboat.
After 3 days of paddling and partying, it was time for the grueling "Animal" Upper Gauley Race- 9 miles of pain. Jared and I worked together to go 1-2 in the Speeder/Wavehopper class, crossing the finish line 11 seconds apart. In the under 8.5 foot class, Burns took 3 of the top 4 places. All in all, another great weekend on the Gauley.