Last weekend Pyranha ran the first of the British Freestyle League events at Canolfan Tryweryn, North Wales. Fantastic people and even better weather made the event a great success.
Results now online here.
This was the first of 4 national freestyle events in 2010, open to paddlers of all abilities and experience aiming to get more people competing in freestyle across the UK.
The best 2 out of 4 results will be combined to form a league ranking, the winners of the league ranking will be crowned British Champions 2010!
Saturday's heats took place in the top hole above the 'chipper'. Although slightly flushy some huge loops, Phonics monkeys and McNasties were being scored. With the legendary Seth Ashworth on the mic egging on both the crowd and competitors the atmosphere was not only exciting but relaxing and friendly! He did take a break eventually throw some big moves in his Molan…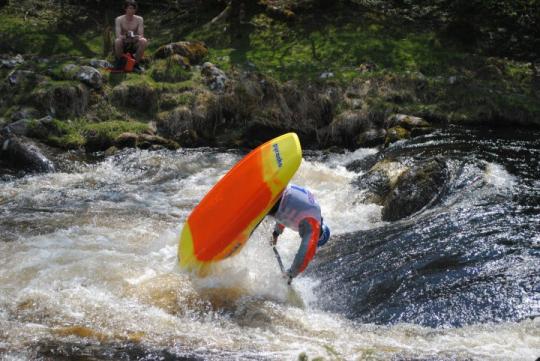 Bren Orton also ripped it up in the Molan with some heinously big air…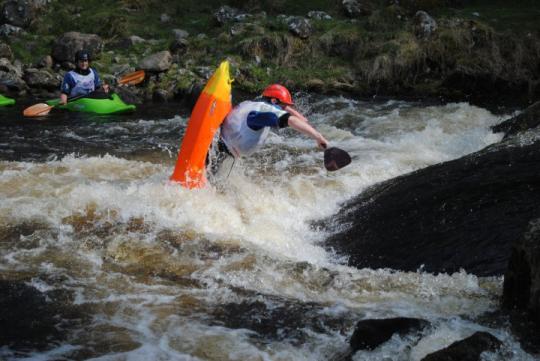 In the afternoon the fun finals took place for the top 5 from each category and James Barnes kept it real cartwheeling in the Z.One!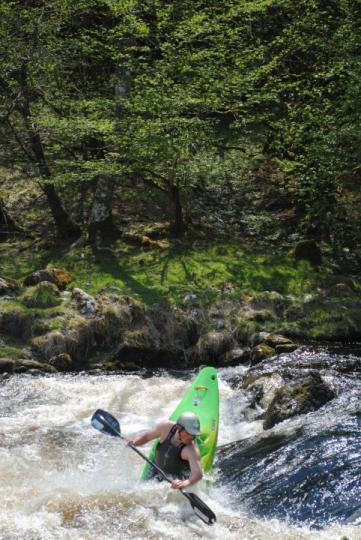 At the end of the day everyone set up their tents and cooked up some grub on the BBQ. The soundsystem emerged from the back of the van and an evening of merriment was enjoyed by all.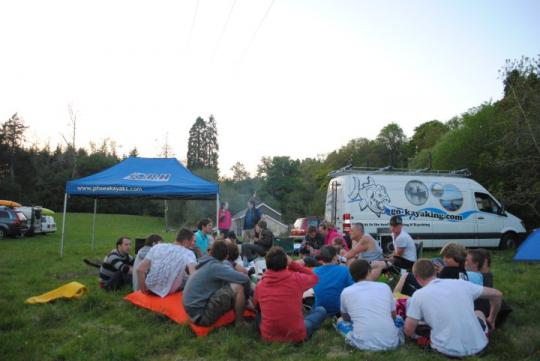 On Sunday the event moved downstream to run a boater cross from Cafe Wave down to Chapel Falls. Plenty of carnage kept spectators happy and somehow there were no swims! Â Up rising young one Charles Blyth took the victory.
The weekend wasn't just about competing though. The fleet of Molans were in constant use being demoed on all parts of the course and Daz Clarkson was out in his new playboat the Fusion!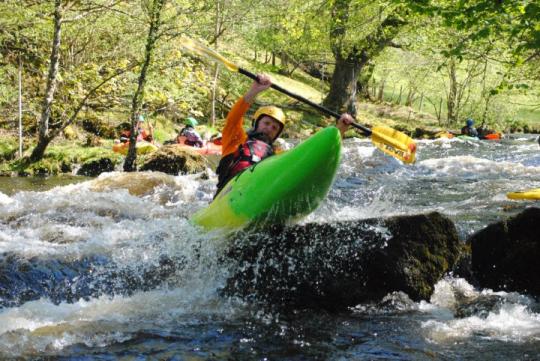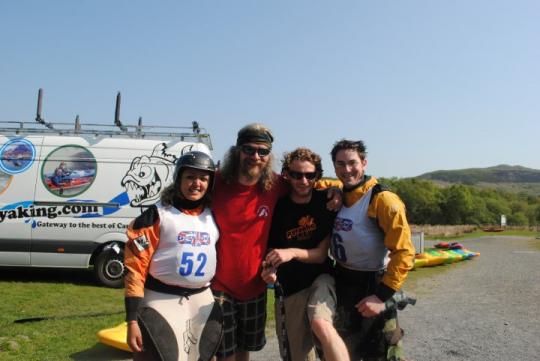 Thanks to everyone that turned up. Look forward to seeing you at the next league event on 10th July at Boulters weir on the Thames.