I have always thought that a little fear is a healthy thing to have, it can keep you safe and can keep you sharp.
But sometimes I think that fear sounds its loudest alarms when you are about to do something uncertain, something that's going to make you uncomfortable.
More often than not we find ourselves on different ledges through out our lives, with different heights, different views, different landings (some we can see, some we can't) and different widths. Sometimes we sit down on these ledges because we're scared, we're tired, we're unsure, and hell why jump? -It's actually pretty comfortable up here.
For me as I pack up my car to leave the safety of my parents' home, after identifying for so long as an injured human, this being the first time out without a plan to return…Fear has been ringing out its loudest and most powerful "what if" doubts I have ever heard. As the clock ticks closer to 'Go time,' Fear has been making me feel the urge to cling to the ground as if a hurricane is sweeping past.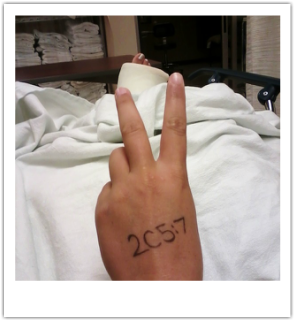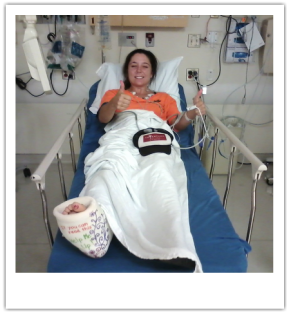 Staying here would be easy, safe, and certain. And by certain, I mean I would NEVER miss an episode of 'The Bachelor.'
If we let Fear dictate the opportunities we do or don't jump into, we will stay right here, safely on the ledge.
Passions, opportunities to use our gifts, find our gifts, and moments of great faith can only happen when you are willing to get a little uncomfortable.
As I drive away today, I will surely be scared. Repeating to myself for the first couple hours "Oh shit." But if we are going to be fearful of anything, shouldn't it be the "what ifs" as in, "what if I didn't try?"
Time to get a little uncomfortable, I know this life is worth it.