To many kayakers the Ashlu River is on the must hit list in Southwest British Columbia and to everyone else it should be put on that list immediately. Simply stated the Ashlu is one of the finest pieces of whitewater in the world. With five unique sections and Tatlow Creek, the Ashlu pulls rank as the best river in the Sea to Sky corridor. The irony is that this gem is now becoming part of BC Hydro's massive scam to privatize the power industry and turn over the control of the public's river systems to private corporations. This fall we spent a bunch of days on the Box Canyon of the Ashlu filming and photographing a wild and scenic canyon that will never be the same again.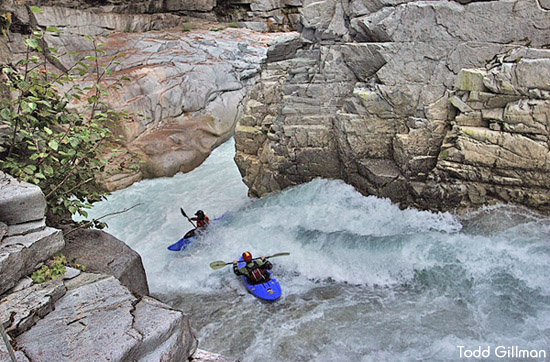 All boaters should be really scared of what is happening in BC right now. The Provinchal government passed Bill 30, which took away all the zoning rights of local governments when it comes to power related projects. It was a direct result of the local community and government here in Squamish denying Ledcor the zoning for the Ashlu project. Ledcor purchased the water license for a mere $10,000 and will now have the ability to make hundreds of millions of dollars over the next 40 years. It has been a process loaded with backroom political moves and a lot of greenwashing on Ledcor's part to convince the public this is a good, green energy project. I will save my rant to that and really encourage you to please check out ASHLU INFO site and the RANGE LIFE for more information on the selling of of BC's rivers to private corporations.
We had several weeks of action on the Box Canyon section this Fall. Has to be my favorite run in the Sea to Sky corridor. Polished granite, a pushy bigger water feel yet technical, 300 foot boxed in canyon, unscoutable, and super clean drops. Completely full on spirt place and special section of the river. Here are a few pics. LVM #21 will have a short segement I edited on the Ashlu with some pretty cool aerial fooatge of that canyon. The Burn was rocking it for sure…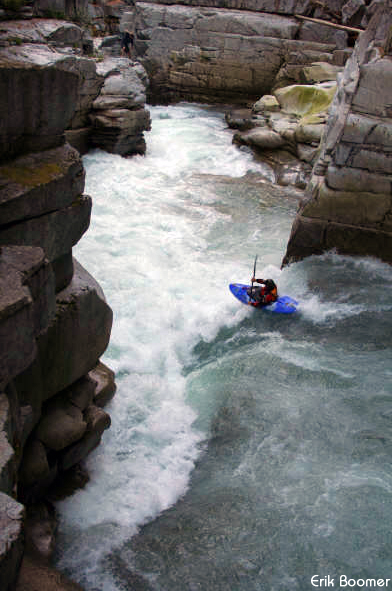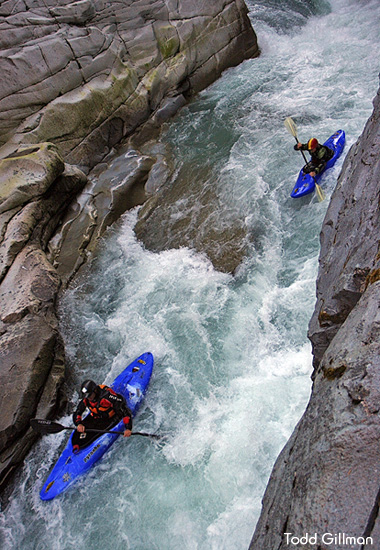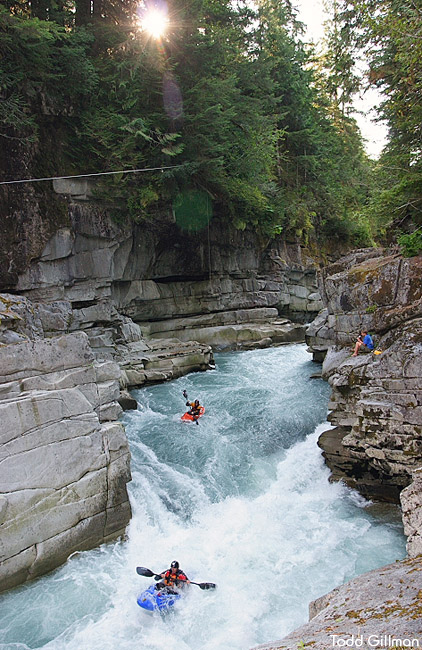 Leaving for Ecuador in two days…more soon from South America!