Riding the tears of Everest.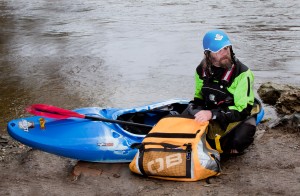 Its dark now, the sun had gone home for the night,
Rapids run and labour won,
In the crashing flow I had to fight,
To welcome the love I wanted to flow,
For me alone I paddle along,
In Everests shadow the flowing rivers,
Gave me memories where I seem to belong,
I dont doubt its passing,
Where the flows goes still,
I embrace all the magic and wonder at will,
For mine is this pleasure,
I smile of joy,
Where courtly romance,
Is our true river dance.
I have been back in the UK for some weeks now, the solo descent of Everest rivers gone – but etched on my soul. If you click on the link www.8848descent.blogspot.com a full description of the trip will be available, you will also be in a position to read a full article about the trip when it is finished.
A short film show and lecture tour will take place over the next few months, these will be in the UK, please keep a watch out on the blog for such details.
The trip was supported by Berghaus as prime sponsor with continued support from Pyranha. The expedition was scheduled to take 21 selfsupport days across the Dudh Kosi, Sun Kosi and Arun gorges, although I paddled much quicker (doing 120km some days). I paddled an Everest, like I have on so many descents around the world. It proved to be fast, agile and with sufficient storage.