What does Pyranha
mean to you?
Location:
Tryweryn, Wales


I think this boat was called the Shaft and was the successor to the Bullet which I sank (twice) on the Tryweryn - knocked the front off on the rock (now removed) at Mrs Davis's Bridge, continued and sank on the fingers by what is now the Cafe.

Then repaired and returned for next race only to punch a hole in the side above Bala Mill where I broke out left at the top and proceed to again sink!). Repaired boat was then sold and replaced with this red one.

I will see if I have any photos of the prototype Vedel I purchased from Graham in about 1973 or was it 74 - so long ago!! Me and a friend bought the 2 prototypes. I later bought a Vedel 65K which served well in slalom and Alpine paddling (photos are all on slides).
Location:
Tryweryn, Wales


Ever since I saw a photo of this drop I wanted to run it - and I did it this year in a Pyranha Burn - what else. Magic and good luck for the next 40. Ian Beecroft (Pyranha paddler since 1976)
Location:
UK


Like many paddlers, I had the opportunity to paddle through the Scouts and it was namely Peter Post at Ruckinge & Hamstreet Scouts in Kent with the help of Ralph Childs and Peter Yates that got me hooked into the sport and shortly awarded me the BCU 1 Star. Soon after I joined a new club organised by Ralph called Pirates Canoe Club.

At that time I had just started my working career and ended up relocating and gave up kayaking in favour of good times spent pubbing and clubbing with friends....




As I neared the age of thirty I was seeking new challenges and excitement out of life so joined the Territorial Army and when I finished my service I was seeking something to fill that void which led me back into Kayaking..... having paddled with several local clubs including Maidstone Canoe Club I am now an active member of both Pirates Canoe Club and also Whitewater Action Medway (WAM) which offer great paddles with enthusiastic paddlers keen to share their skills with others.

My first entry-level kayak that I bought was for my first River Tryweryn trip with Maidstone Canoe Club and remember vividly how nervous I was as the kayak spent alot of the time under the features and this led me to buy my Pyranha H:3 for punching through the stoppers and I learnt to Eskimo roll in this at the WAM pool sessions attended jointly by other clubs at the time.

I wanted to practice my roll of moving water and expand on my skills so knew that a play boat would test my capabilities...so I bought my Pyranha Recoil and quickly found myself improving my white water moving roll in a ice cold River Dart and having recently passed the Lea Valley Legacy Course Assessment I look forward to learning a few play boat tricks in a pool session sometime soon before trying the same on the Grade III rapids at Lea Valley.

Location:
Warwick Castle


First day Kayaking, we went to Warwick Castle. This was an absouletly fabulous day. Sun shining, friends, doing a BCU 1* and seeing the wonderful idilic Warwick castle and stoping for a picnic.




Second day was a trip down the River Wye, the water was low, so the rapids were a little bit more rough, three friends shooting down the rapids, laughing, having fun, not forgetting talking to our Pyranha's on the front of the boats!




Feathering up the rapids, was another story. Splash, in I go. 'Come on fish, we can do it!' splash again and again. But this was truely the best birthday present ever, spending the day with friends and our Pyranha's out on the water.

Location:
Tryweryn, Wales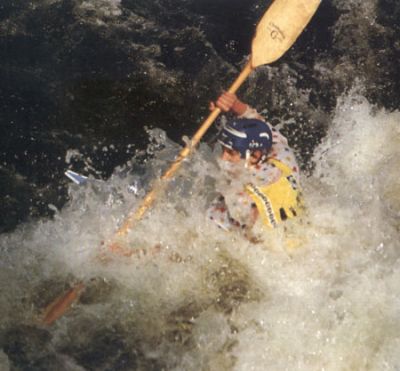 This is my mate Dave Bland, in a Premier 2 on the Tryweryn just before the plastic revolution. Love the cag! Useless in terms of keeping warm and dry but one of the best for tasteful good looks.

Location:
Iceland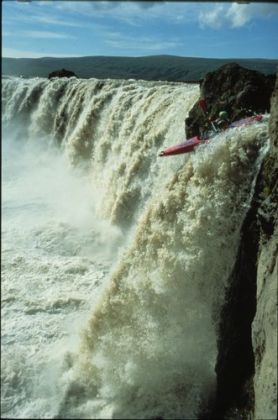 Poor students who begged a discount off you in 1991. Had a great time in Iceland with your boats, two Mountain Bats, and a Master.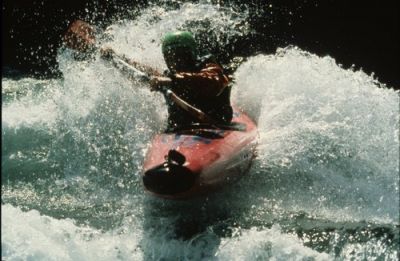 www.icelandic-rivers.info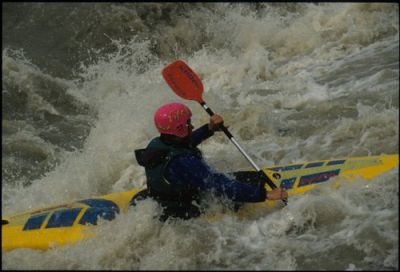 Location:
Llanberis Falls - Wales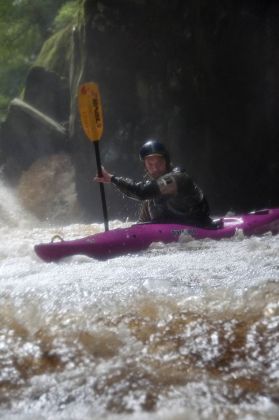 The day was crisp, almost bluebird. The water was blue, like all mountain rivers should be. Once glance left at the lip and the fall slides away from sight, deep in the belly of Wales.

It had been years ago that I had watched the 1st descent of Llanberis falls on a now old and worn vhs tape. I remember it well, the pain - the injury. Thought I would love to do that one day. The day came the descent for me was all I could ever ask for. My weapon of choice - Everest.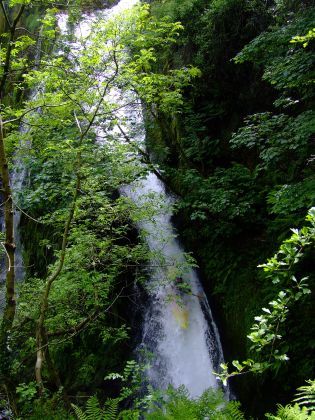 Its just one in that long list of places I have taken my pyranha. In the last 12 months Stikine, Nepal and UAE. That is just one year of many- Arun gorges that fall from Everest that was H2 time. First stern squirt, that was an Acro 300. first time I hit over 20 ends on a cartwheel frenzy - well that a prozone. Pre worlds in Canada, that is a 270. First boat I ever paddled - a freestyle. Boat that keeps me happy with memories, Fusion on a steep creek - why not.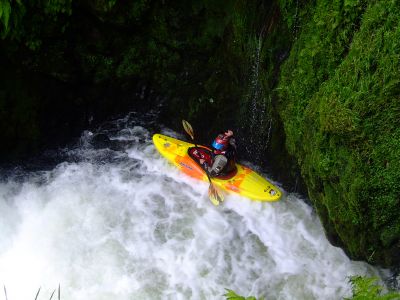 Location:
Reigate Sea Cadets seemed to have stopped paddling when I joined them as an adult in 2009. I had been a keen paddler 30 years previously, when most kayaks, still referred to as canoes, were of a standard fiberglass design.

I was keen to get the cadets back into kayaks. One of the best advances I found was the Pyranha range for general purpose kayaks that could lend themselves to various disciplines giving a wide variety of opportunities for beginners.

Our rebirth has been a success thanks to the Pyranha range long may it continue
Location:
Harrisburg, Pennsylvania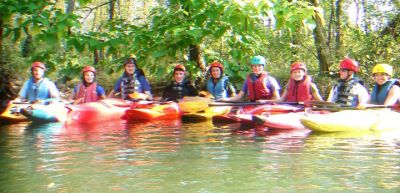 Messiah College is a little college of roughly 3,500 students right outside of Harrisburg, Pennsylvania.

The outdoors club is the highest attending club in the college. Within this club we offer paddling trips, mainly in the Yellow Breeches River which runs right through the campus, about 3 times every weekend.

If it was not for Brad from Starrk Moon kayaks helping us out and getting us so many Pyranha kayaks very cheap, the college would not have the chance to get into the world of kayaking!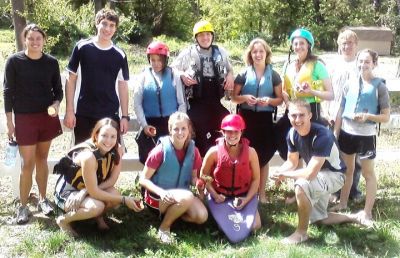 Thanks to Messiah College's outdoors club and the kayaking trips, I have met some of my closest friends and gotten into a hobby I plan on doing for the rest of my life!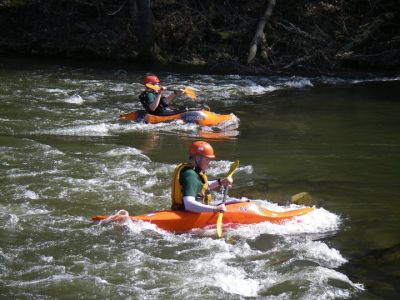 I now have a Pyranha Burn of my own and go out whenever I can! My friends from college and I are now on summer break but we are meeting up whenever we can to hit the rivers around Maryland and Pennsylvania!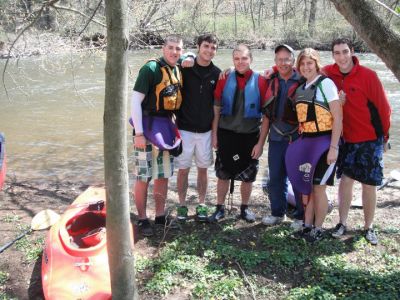 Location:
Shepperton Weir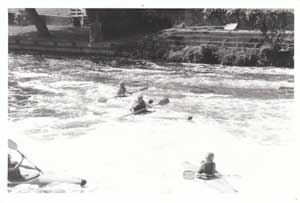 In this picture, you have me, my dad and 2 of my friends. All in Rotobats except for my dad who's the lump paddling the Everest.

It was the summer of 1991, and we'd traveled over from East London to go paddling at Shepperton Weir in order to practice our moving water rolls in preparation for a trip up to Bala.

I loved my Rotobat, and paddled it solidly over the next 3 years, only then upgrading to a classic Stuntbat.
Location:
Worldwide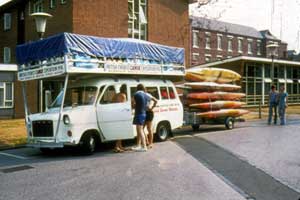 My great days of paddling have been in Pyranha kayaks ...

Everest was my life changing event, and the start of my paddling Pyranha. And then to select the best few days of paddling out of the following years the highlights include:

Learning to do a flat spin in an Inazone 230 - see Old Dog - New Tricks. Oltu River Turkey.

My first Grand Canyon trip in a Rotobat and also briefly the shortest boat to navigate the canyon.

Bob Marchant, Deb Cook and my descent of the Bakhtiatia River in Iran in H20s. A true expedition, a real explore, 8 days of total commitment on a river where the only way out was down the river walking out was not a possibility hemmed in by vertical rock walls with no adequate maps.

Helter-skelter down the Dora Rapario in a Stuntbat, a stunning paddle on the limits of my ability, but was it fun? It certainly sticks in my memory.

Charging down the Bahal River in Turkey with Allan Ellard and others.

Being part of the Youth Expedition to the Grand Canyon, watching the dozen youths shred the river in StuntBats and then watching these paddlers progress in the subsequent years.

Anyone of numerous days dodging holes and chasing waves on the Coruh River or floating down the Euphrates, Turkey.