Memoirs of the Fish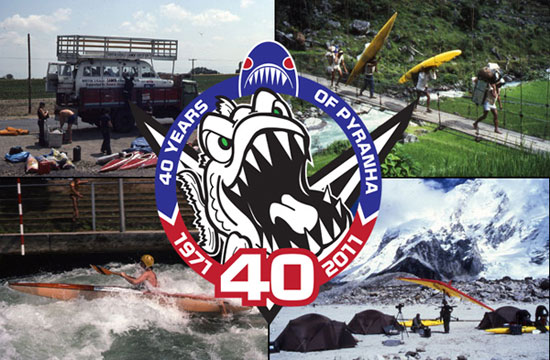 This year we are celebrating 40 years of Pyranha Kayaks. To commemorate this milestone birthday we have been looking back through the archives and have put together a website documenting the events, expeditions and memories we have been involved in over the years. Plus we will be having a mega party at the end of the year.
We wouldn't be where we are without you paddling our boats so we would love you send us your old photos and share your memories with us. We are interested in the expeditions but really we want to hear about the paddling close to your home, with your family, club and friends and what your Pyranha has meant to you.
All this info will be eventually compiled into a limited edition book commemorating our history.
40th Website
May 2014


---
April 2014


---
March 2014


---
October 2013


---
November 2012


---
August 2012


---
July 2012


---
May 2012


---
March 2012


---
January 2012


---
December 2011


---
November 2011


---
October 2011


---
August 2011


---
May 2011


---
April 2011


---
March 2011


---
February 2011


---
January 2011


---
December 2010


---
November 2010


---
October 2010


---
September 2010


---
August 2010


---
June 2010


---
May 2010


---
April 2010


---
March 2010


---
January 2010


---
December 2009


---