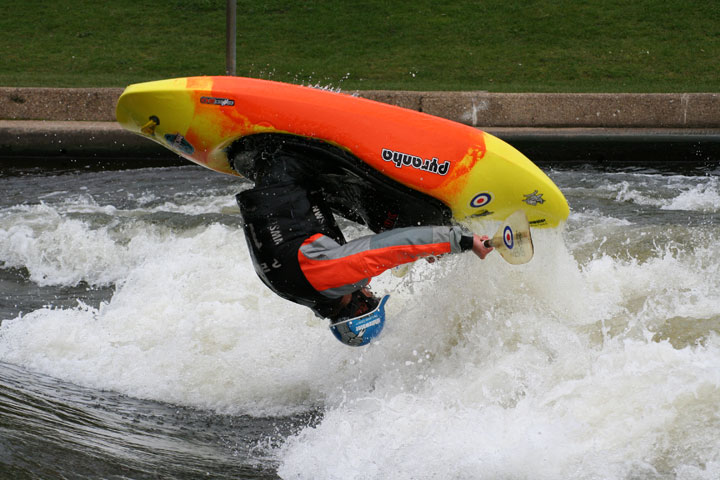 3 Sizes Of Molan - Available NOW!!!
So after nearly a year of research, design and development and the feedback from some of the best boaters in the world, all three sizes of the
Molan
are now available. The three sizes (
Small /Medium/Large
) allow a huge range of boaters to access the
Molan
, with its two-way rails that are forgiving on the upstream edge, but initiate when you want them to and well-balanced core volume this all-round, predictable ride is prepped and ready to get you throwing massive loops and linking some awesome combos. Whether you're after the highest competition score or just want to nail some new tricks, with the
Molan
you can be sure to be ripping up the scene like you have never done before.
What people have been saying about the Molan….
Chan Jones on the Molan
"…everything we hoped for in a playboat - predictable, easy to throw around, loose, easy to take into the air, very forgiving, and most of all, extremely comfortable."
www.teampyranha.com
Brendon Orton on Molan
"will quite happily claim those are the biggest loops I have ever done"
www.ukriversguidebook.co.uk/forum/viewtopic
See more films of the Molan in action
here
Enjoy!
November 2012


---
August 2012


---
July 2012


---
May 2012


---
March 2012


---
January 2012


---
December 2011


---
November 2011


---
October 2011


---
August 2011


---
May 2011


---
April 2011


---
March 2011


---
February 2011


---
January 2011


---
December 2010


---
November 2010


---
October 2010


---
September 2010


---
August 2010


---
June 2010


---
May 2010


---
April 2010


---
March 2010


---
January 2010


---
December 2009


---