The first week of may, i was in Cap Vert to run …a volcano !
It's not a joke. Since two years me and my friends organize this adventure.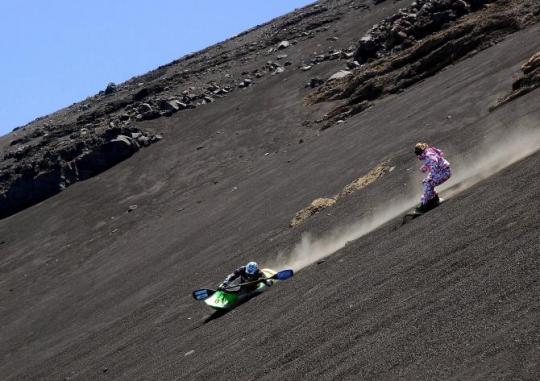 My first goal was to down it with the snowboard slalom french champion, Camille De faucompret. A fucking goor ride! And the second, brake a speed record.Unfortunatly, after tree attent. My REV was craked !
– 60km/h, not very fast but so dangerous.
 
To stop my run, after tree attent, i had only one solution to stop my speed. In rock place…
70 m in this rocks was the last solution. You know why the boat is dead…
AÂ film is coming. The teaser is here.
 
Volcano Ride – The Teaser from stephanie augras on Vimeo.
See you!