Team Pyranha was out in full force for the Mountain Games.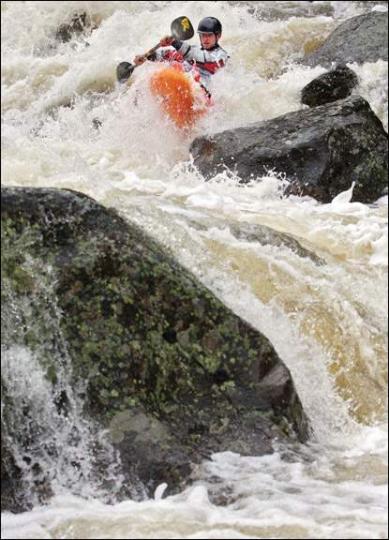 The first day kicked off with The Homestake Creek Race. I was able to lay down the fastest time on run one and the pressure was on for run number two. I ended up crashing a bit on the last drop which caused me the seconds I needed to end up in first. I am still stoked to have finished in second, the field of competitors out there was stout. Dave Fusilli finished in 9th, and the Seilers rounded out 18 and 22nd. There were around 60 male competitors this year, I can't wait for next year.
For Freestyle and 8 Ball results
Day two came around and most of the competitors were feeling the results of the night before out on the town. Jared Seiler was able to come out strong for the freestyle prelims but finished only a few points out of the final rounds. One more move on the score card and he would have been in there for sure.
The final day of competition left us with the classic 8 Ball Sprint. There were 40 competitors to start and Team Pyranha was holding strong with all of us moving through the initial round. After 4 more rounds of battling I pushed through the carnage and was able to finish in 1st place.