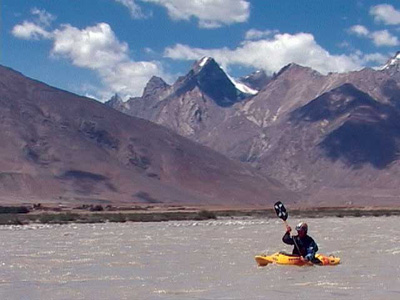 This august a motley crew consisting of myself, Ali Donald, Dave Carroll, Rosie Cripps and Sam Hughes found ourselves on the roof of the world in Ladakh, India. The idea was to paddle some classic multiday rivers like the Tsarap, Zanskar and Indus.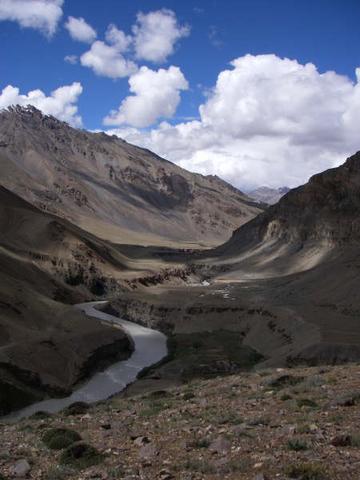 Global warming has turned the weather in the Himalaya on its head- this year the usually arid, high altitude desert around Leh has been experiencing monsoon like conditions. The Indus experienced its highest flows since 1978.
We put on the Tsarap at 12,500 feet in high water, but doable conditions. On the first 3 days of the trip it rained, rained and rained most of the day and all night. Fresh snowfall peppered the peaks. Landslides came down in the night, blocking the precarious trekking trail ahead which was our only escape route if someone was injured or things just went wrong. Before long, the river looked like it was in full flood and showed no signs of dropping. The only safe option was to leave the boats and walk our way out with our remaining 3 days worth of food…or should I say mountaineer?! Three days and a couple of giant Himalayan peaks later the 5 of us staggered up the last slope to the road.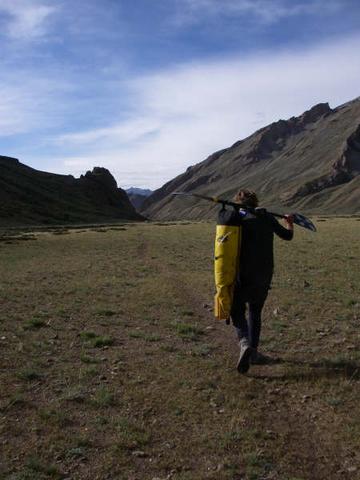 A few days later, at normal high flows, we put back on the Tsarap, and had an amazing and successful four day run down the Tsarap and Zanskar gorges.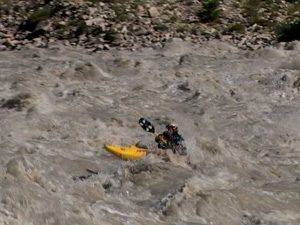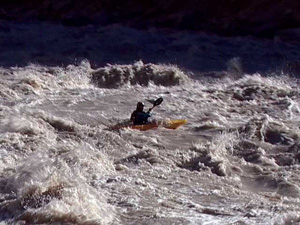 Highlight of the trip was spending a night with the buddist monks at Phuchtal monastery, a medieval setting untouched by the modern world. We were amazed by the generosity and kindness of the monks, and the harshness of the landscape they lived in.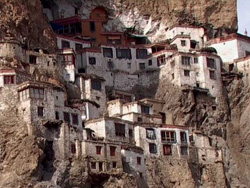 After the Zanskar we teamed up with local boys Shalabh and Babu, and continued down a section of the Indus which was only run for the first time last year. This was definately the paddling highlight of the trip- massive volume wavetrains with some monster holes to avoid.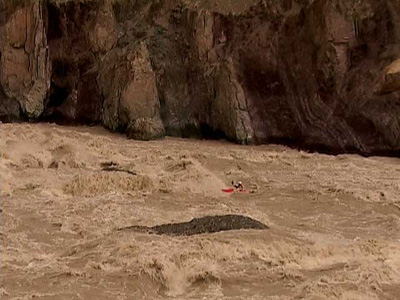 After many more adventures, some 400 km on the river, and some pretty tired bodies later we finished the Indus, tired but satisfied.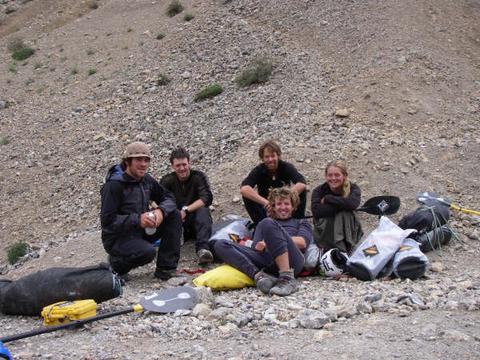 The Tsarap/ Zanskar is one of the world's great river journeys, go soon before they build a road to Phuchtal and up the Zanskar gorge.
None of us could get over the hospitality of the Indian people we met along the way, how good the food was and how easy the logistics were. Just don't get on the Tsarap if it looks like its going to rain :).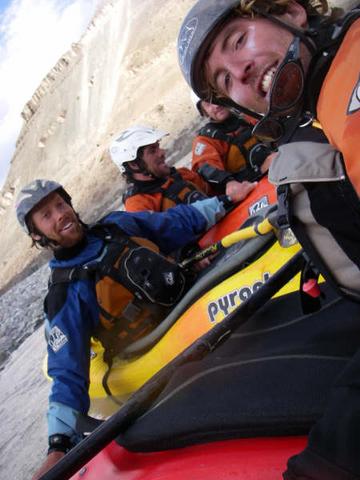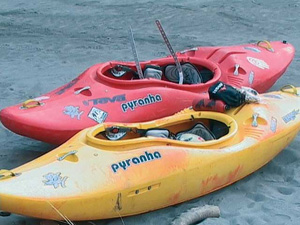 Photos: Rosie Cripps and Rob Coffey