Thanks to all those that joined in the Pyranha Summer Series event the other  weekend. Despite the swarms of midgies it was a chilled out and fun affair.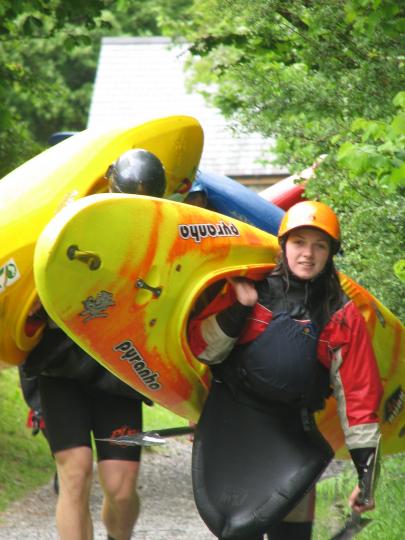 The Rodeo took place at the NRS wave. With an informal judging system the aim was basically to impress Dom. James Reeves and Tim Burne led the men's field with their blunts and clean spins, however Dan Brayfield's paddle spin como's were definitely the most impressive moves of the day. Mags Brayflied led the women's field showing the girls how its done.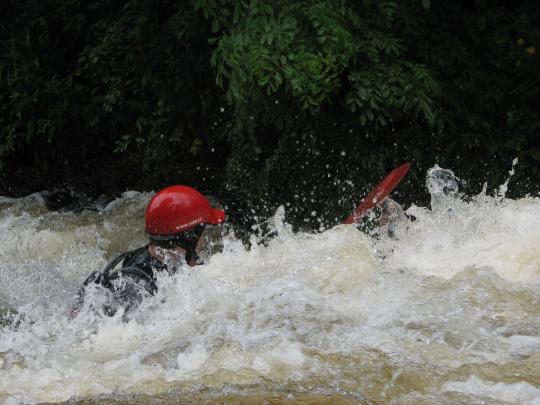 The Boater cross seemed to bring out the slightly more competitive side of everyone and there was a fair amount of 'friendly' jostling amongst the guys. None the less yet again Tim Burne managed to secure victory for the men with Amy Simcock winning the womens' race. A special shout out has to go to the Tryweryn boys who managed to sneak in a quick race during their lunch break.
 The highighlight of the day had to be cruising down the Tryweryn with young Jo from Wrexham. For someone who had only ever paddled the Dee before, he sure styled the river and even stopped for a surf at NRS wave. Darn youth these days.
Cheers for all who came along. The next event is being held on 25th July , same time, same place. Remember it's aimed a folk of all abilities and it's FREE, so if you around why not give it a go.