Pyranha Fest is an annual event which draws huge numbers of like minded paddlers to the banks of the mighty Tryweryn in North Wales.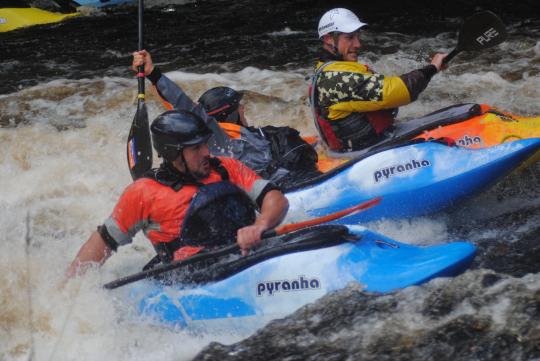 The event is hugely popular with huge numbers of paddlers attending from all areas of the U.K.  Pyranha Fest is held over two days with coaching sessions ranging from Introductory courses to advanced river skills taking place over the weekend,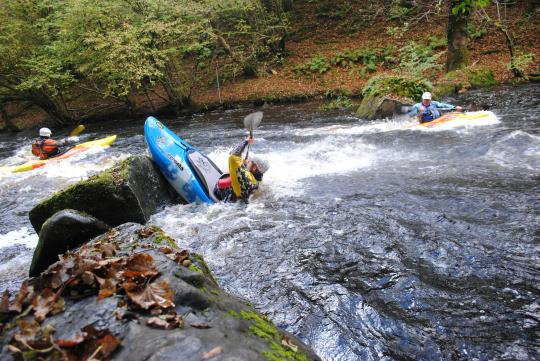 Saturday saw a range of coaching courses taking place through out the morning with all participants learning new skills and generally having a good time on the water, there was a break from the courses around mid day which allowed time for a fun freestyle competition on cafe wave,  it featured a crowd based judging and a variety of moves were thrown an what is a very small and shallow wave, from paddle spins to Pistol flips and everything in between, Josh Wedgewood emerged as the winner, with little Jonny Williams in second and my self in third.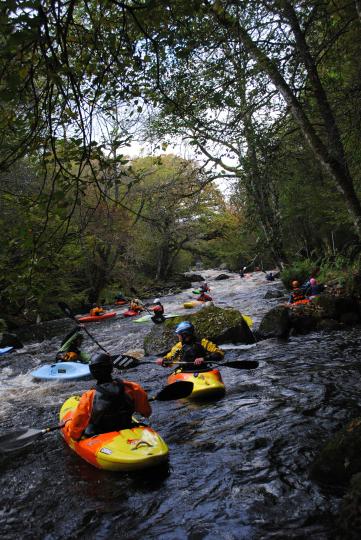 Whilst me and Sam Ward went off to coach another freestyle session the boater x took place, I wasn't there to witness it but i, sure there would have been a huge amount of carnage as always, as far as I know the results for the boater x where, 1st – Tom Wakeling, 2nd Dave "spaghetti arms" Bain and Pete Scutt in 3rd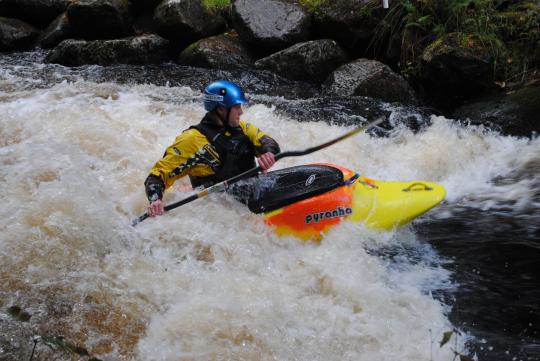 A huge game of King of the Wave brought an interesting conclusion to the day, with Dave George taking on a raft . . . you can probably guess how it ended…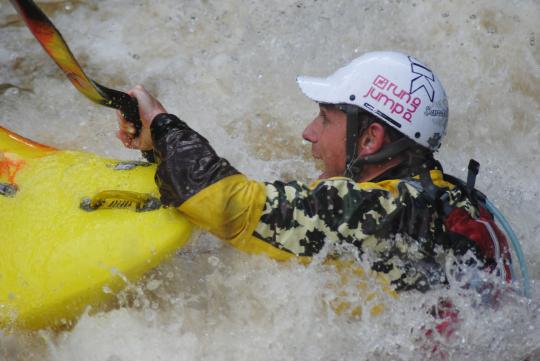 That evening everybody met up at Glann Llyn centre for food, limited edition Pyranha Ale and tales of paddling in far off lands, Max Bilbow premiered – Means of Production 2. The party soon kicked of and was on well into the night, Dave Cusick and Matt Bostock provided some entertainement by turning up dressed as boats.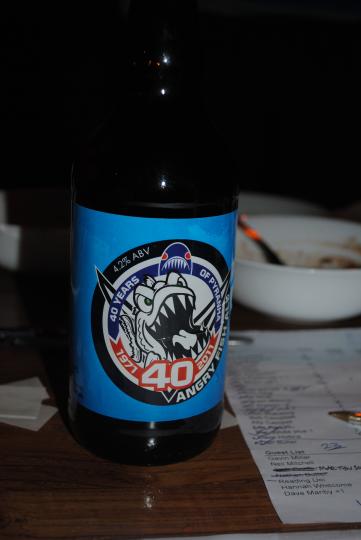 The following morning a slightly more hungover group of paddlers met up to paddle or take part in the courses on offer,  there where no competitions on Sunday probably due to severe head aches and nausea.
All in all it was a great event and I can't wait for next year !