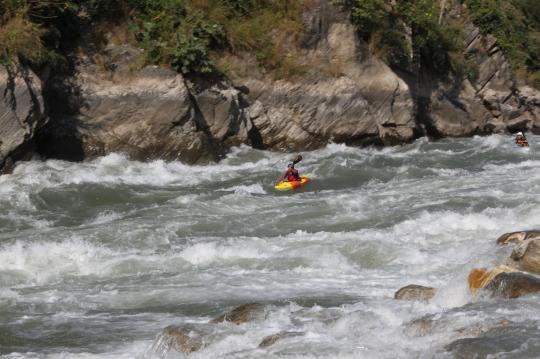 Kayaking isn't only about paddling gnarl. One of the most rewarding things that I have found about doing the sport we love is the ability to go to different countries and to see a side of life that very few tourists see. A rivers-eye-view!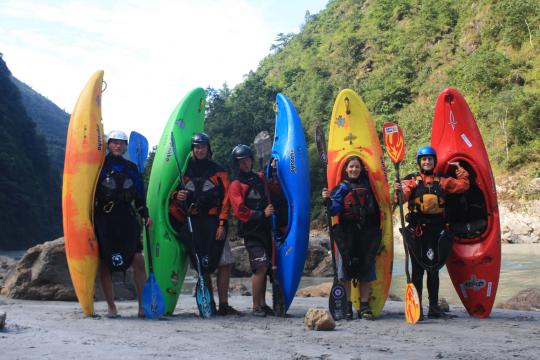 With this in mind, fellow pro-team paddler, Sara James and I set off to Nepal with more of an adventure in mind than finding lots of gnarl. Almost every river you undertake in Nepal is a multi-day expedition. The extra special touch in Nepal is that, despite the lack of any sort of infrastructure, and the road being a few days walk away – there are usually lots of houses and villages in the most remote river valleys!! This meant that we could head out on a multi-day and take only a few days food.
Stopping by the side of the river, we would wander into the village and ask (using the amazing language cards provided by a generous Gurkha friend), for a "dal bhat". Dal bhat is the local cuisine of Nepal – and involves lentil soup served with rice – and is always provided with free refills until you can't possibly eat any more! This is really my favourite part of the whole trip. Since most raft trips bring all their food on the raft, and there is no road vaguely nearby, the locals we met had barely seen any tourists. A real nepalese experience.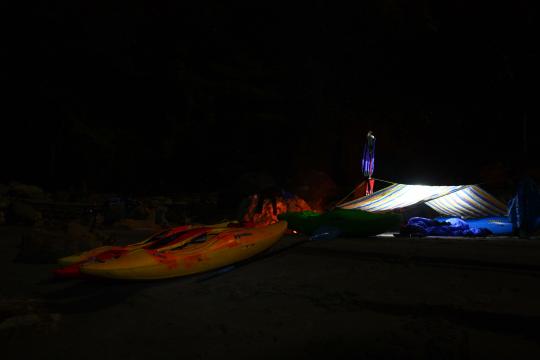 On other nights we collected our own firewood and cooked over an open fire. Filtering our own water and sleeping under the most beautiful stars you have ever seen – we really felt like we were going back to basics and experiencing something truly remote. Nepal is an adventure destination accessible to any level of paddler, and I just can't recommend it enough! Get yourself down there!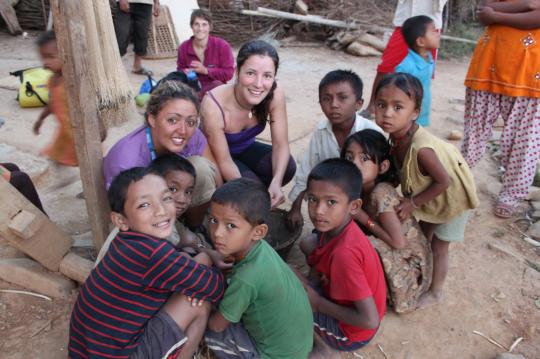 photos by Bjarne Sahlen, Sara James Adam Dumolo, and me!