Well IÂ've been hanging out on the Nile now for about a month having a great time being in the warm, with sick paddling and a great crew to hang out with.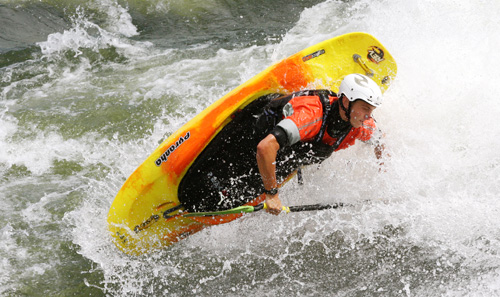 The first few weeks were mostly spent running the Silverback section and upping the debauchery at NRE with Video boaters Anton, Davey and Polly, Tyler, Lane, Ian, Rush & Rita fresh off African revolutions tour.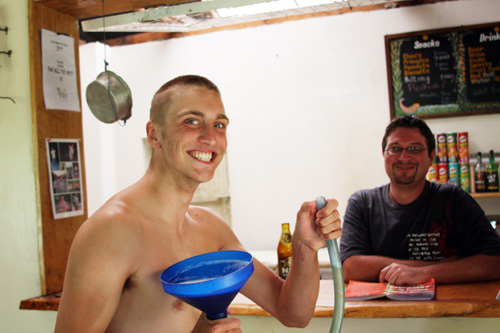 Week two consisted mostly of holding our breath hoping to hear news from Anton, Rush, Lane and Tyler whoÂ'd just gone up to run the Hippo & Croc infested Murchison falls section of the White Nile leaving me and Ian to hold the fort at NRE with some good sessions down at Club Wave to and Special to keep us busy. Thankfully the boys all made it back, with some great tales and some very lucky escapes from 18 foot angry Crocs…
Then time for the boys to go home came…luckily for me and Anton just as they left the water came up to optimum levels to bring Nile Special into great condition so spent a week down there paddling hard on Nile Special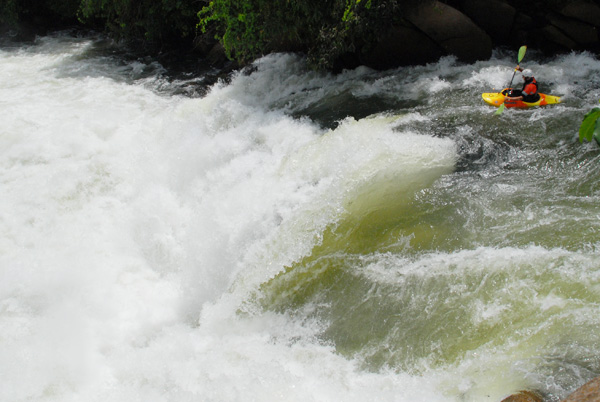 Back at NRE again now, AntonÂ's managed to break both feet by hitting a rock on the Jungle book rapid and my right legs rotting. so have been resting up while I try and keep my limbs and managed to finally settle down to edit my 1st videocast together which will be up on the site soon whilst I get less rotten.
Till next month,
happy paddling,
Pringle 🙂