Never mind the Green Race, everyone knows that Ireland's Big Boat Bonanza was the place to be last weekend…well for the party at least. A strong Team Pyranha contingent made their way to the bone dry Wicklow Mountains for yet another weekend of Guinness and carnage. Alan Ellard, Liz Bell, Bob Campbell, Ally Collett, Loz Brown, Deb Cook, Bob Marchant and Richard Brooks made the journey from the UK, meeting up with long time team pyranha members Kipper Maguire and Ali Donald.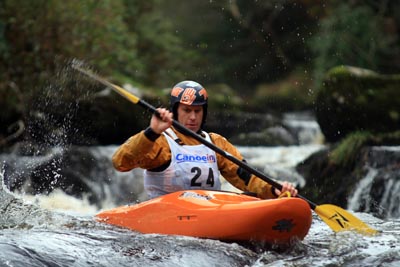 Friday night started out well enough, but by three in the morning I was singing Raglan Road on the open mike, and pretty much cleared the bar. Time for bed.
The next morning came around altogether too quickly, and saw teams of three race down the short course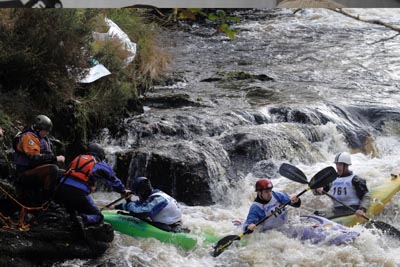 Casper and the Dutch boys took first place in the team event, just ahead of myself, Dave Carroll and Simon Westgarth, with Kipper Maguire's team in third.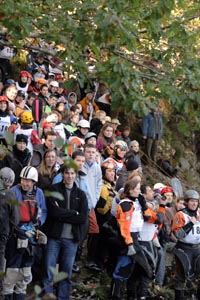 With the formalities over, the party could begin.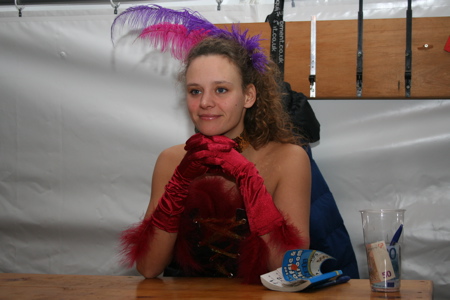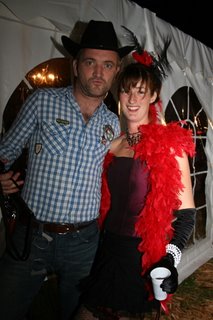 Watch out Pat Keller, we're comin to get you:)
Photos: Pete Barron and Michelle Granaghan