On Saturday Marlow Canoe Club hosted the 2nd BCU Freestyle League Event, held at Boulters Weir. The results of the summer league will determine the British Champion and count towards GB team selection for 2011 World Championships.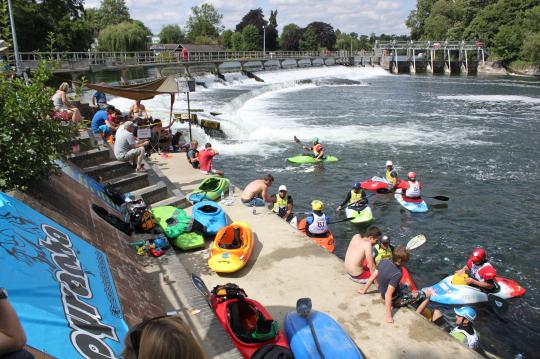 It was a great day to be out on the water in the sunshine. Pyranha paddlers Jamie Burbeck and Bren Orton paddled well, winning 1st place in their respective categories.
Matt Tidy even took a break from his hectic work schedule  to come show everyone that carthwheels are still super cool.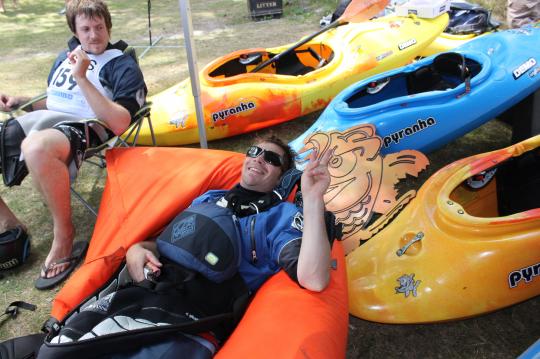 Competition in the Juniors was fierce with James Benn and Bren Orton having their usual battle. Both pulling an impressive array of moves, in what can only be described as a 'difficult' feature.
The selection results * were as follows ( click on image for a larger view)
*  Apolgoies  I forgot to take a picture of the Elite K1 Men and OC1 categories.  I know Matty Nicholas won the K1 mens, followed by James Weight, Sam Anderson, Matt Tidy and Doug Cooper.
A slightly more informal final was also run at the end of the day to decide the Boulter's Champion. Results will no doubt be posted on gbfreestylekayak.com asap.
Thanks to the organisers and all those that came along for a quality day in the sun.